Discussion Starter
•
#1
•
We decided to just stay at home and have a nice relaxing family day. On the menu? Baby backs from the Big Green Egg. Start with three racks of baby back ribs, baste with mild yellow mustard...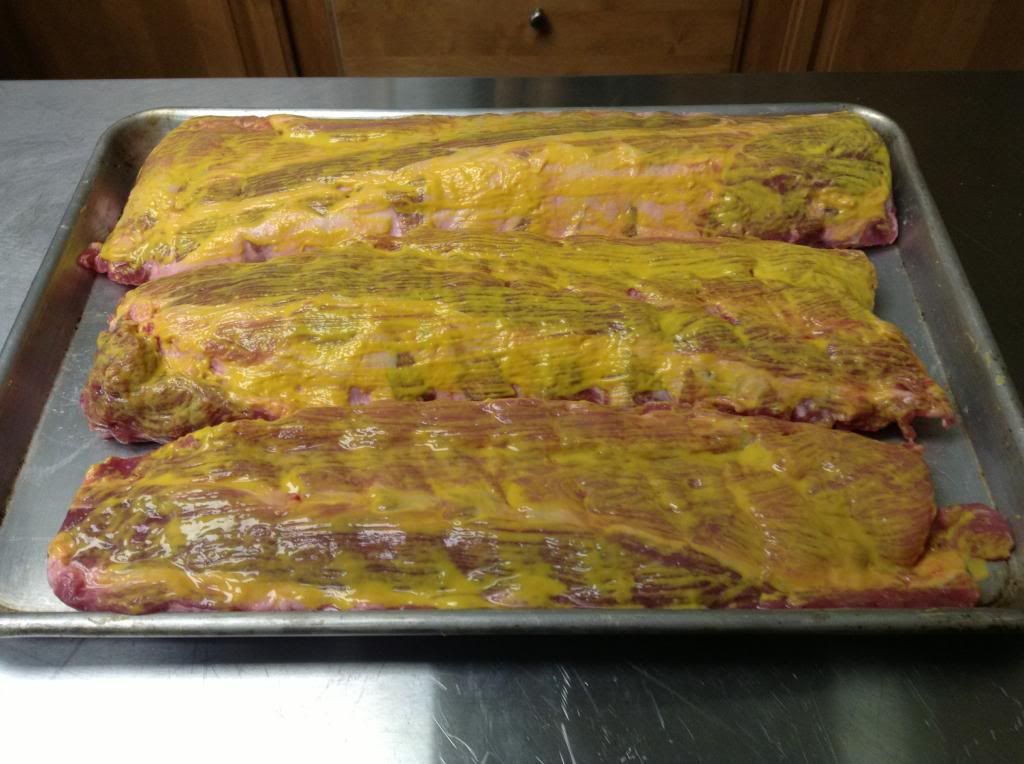 The mustard helps the dry rub to stick to the ribs making an awesome "bark" after they're smoked.
Onto the Big Green Egg stabilized at 275° and setup for indirect cook (with plate setter) and a dry drip pan setting on aluminum disk to keep the drippings from burning. A half dozen chunks of hickory wood provides the smoke...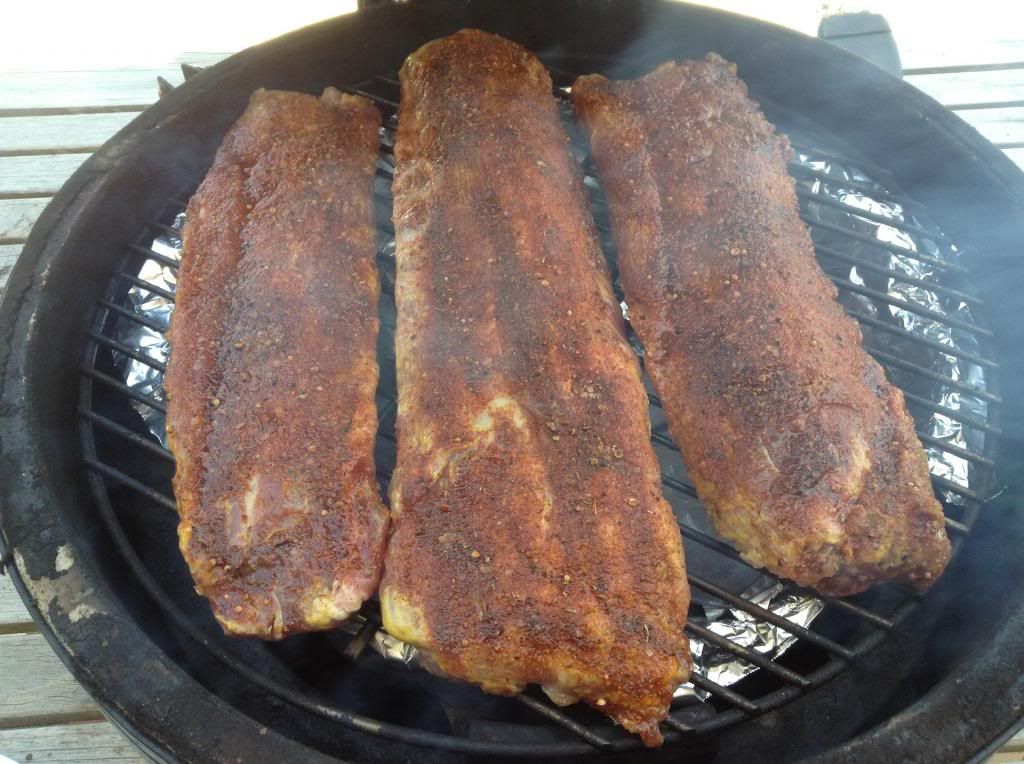 Fours hours in the ribs are ready for saucing...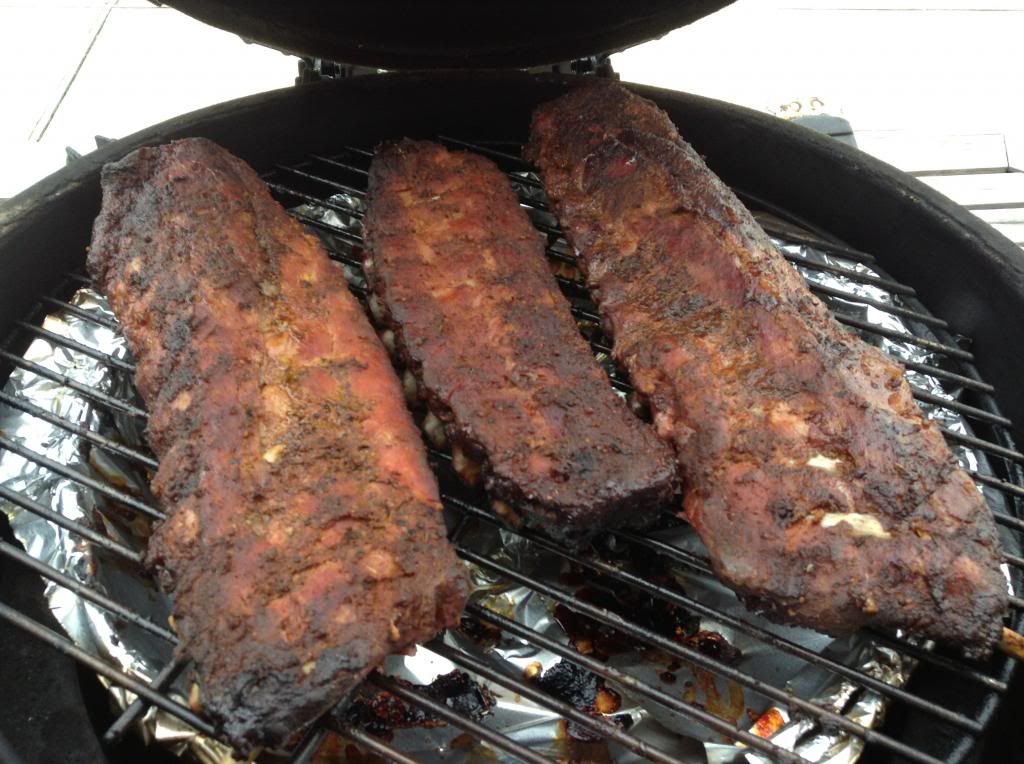 All sauced up and ready to pull off from the BGE.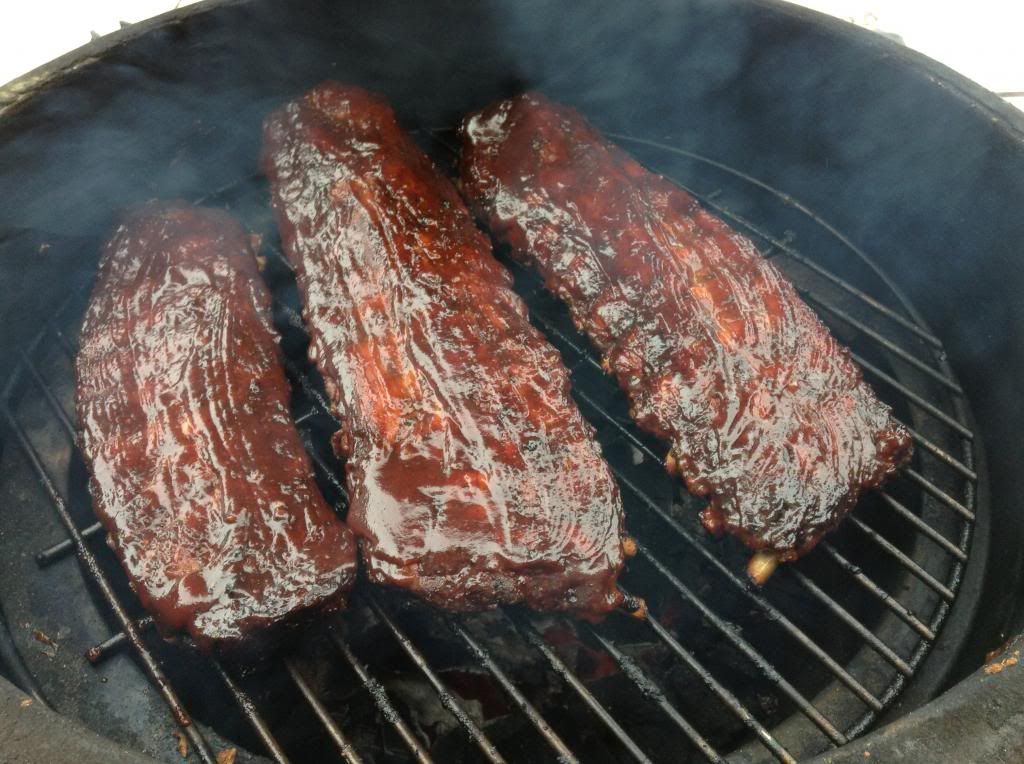 Plated up along with some broccoli casserole and a garlic cheddar biscuit.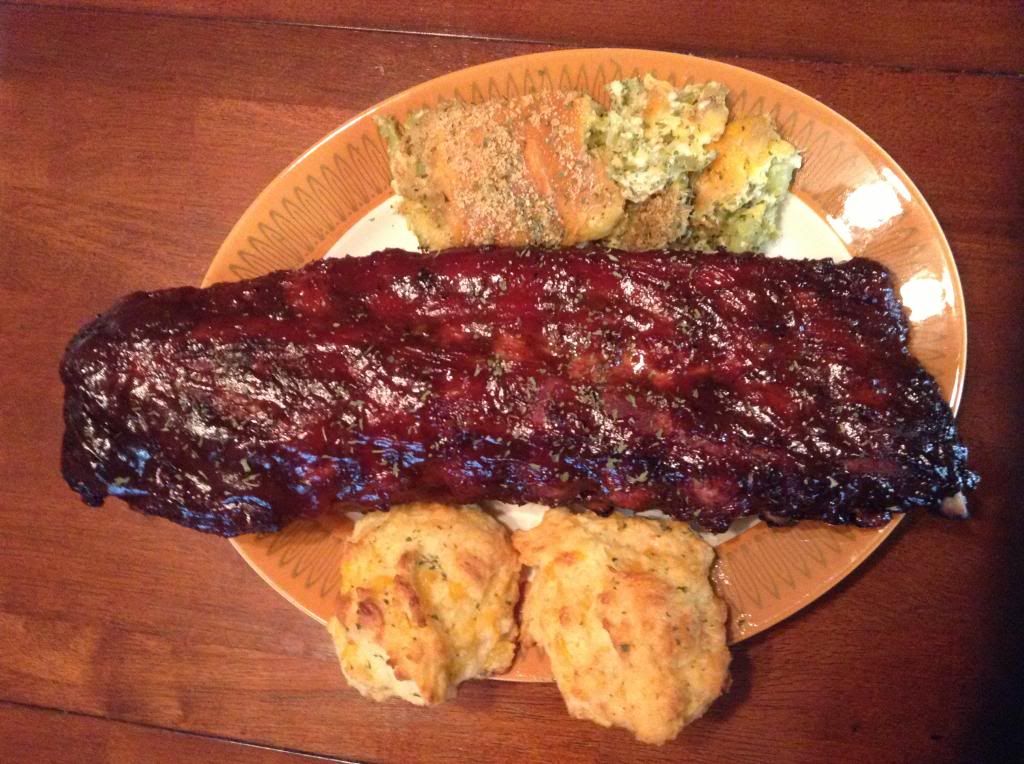 For desert, our Red,White & Blue (Cherry, Apple & Blueberry) pie. To be honest, the slice in this picture was the slice I had for breakfast... which is why I was in NEED of the protection of my Sig Sauer P225 against the hungry masses.
Then it was time for the kids to have some fun with the safe fireworks (you know, poppers and that sort of thing).
Then came the sparklers in preparation for lighting the big dogs...
Then came the big dogs... these were just some of them but I didn't get pics because I was busy keeping things safe. Speaking of which, the first rocket we lit flew up about six feet and exploded. Luckily I had told everyone to stay back and I happened to be shielding my boy when it blew.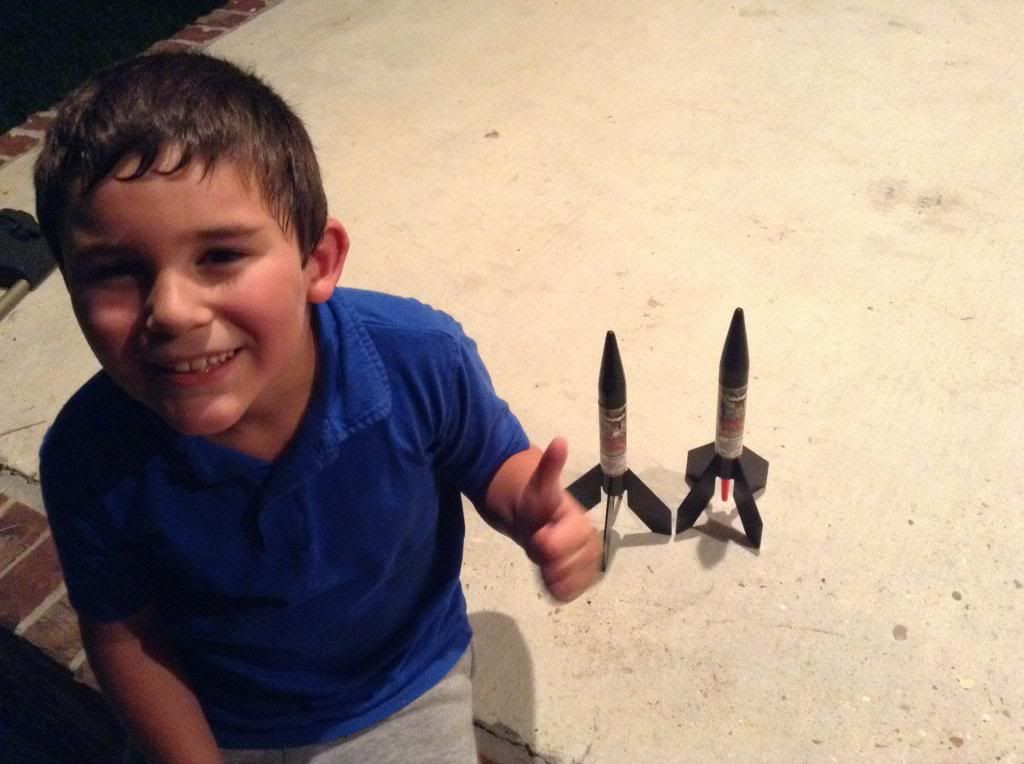 It turns out the wife got some video of one of the first fireworks we set off... I wish she would have kept filming because we had some REALLY good ones. towards the end. I guess it got too dark for the camera.
http://www.youtube.com/watch?feature=pl ... 1HuG-PWRlc