You have to eat here. The whole building my be 400sq feet. Five tables with seating for 20 people. I remember my dad and grandfather taking me there when I was 5 or 6 maybe. It has not changed one bit and I'm 46 now.
They offer beef or pork with hot , medium, or mild sauce. Slaw or no slaw, and plain lays chips. That's it!
No fries no jumbo or combo meals. You will see farmers covered in mud from the rice fields ,men in suits, whites, blacks, old and young. If there is a empty chair you sit down if you know the other men or not. This building has been there since 1950 the original building fell in the White river during a flood.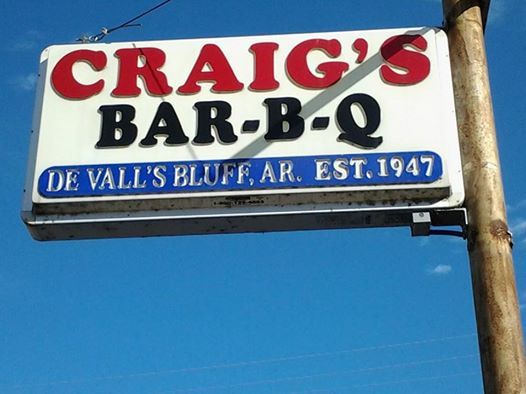 My grandmother is dying I went to see her this weekend. I used to sneak my Grandfather over there to eat. My grandmother kept him on a short leash after his first heart attack.
I had to go eat there. Got to thinking about my dad and grandfather. I need some grandkids to take there now.
http://www.roadfood.com/Restaurant/Reviews/2453/craigs