Discussion Starter
·
#1
·
I made this meme to explain to you guys how I feel: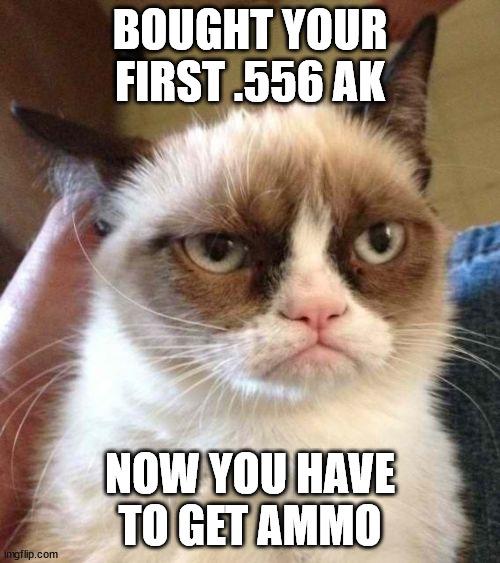 A Grumpy Cat Reverse meme. Caption your own images or memes with our Meme Generator.

imgflip.com
I Picked up a sweet Zastava M90ps - asked about Ammo and with a strait face they said $800 for 1k rounds.
WHAT DID I DO!? lol how do AR guys make this work without support from the motherland?