Discussion Starter
·
#1
·
Well I thought I'd start my own thread on my progress of the construction of a replica RPG-2/B-40 launcher that i've been working on. Seven years ago when I bought my RPG-7 at the Knob Creek machine gun shoot, on another table was a B40 launcher for sale for 200 bucks, I had the money but for some stupid ass reason i didnt buy it and i've been kicking myself in the ass ever since. Years of trying to locate one with no sucess I decided to build myself a replica. When I saw CDNgunplumbers RPG-2 that spiked my interest again so I dropped him an email asking for measurements and he came through like a champ giving me all of them down to the millimeter. This is an ongoing project so I will post more pictures along the way. McM
This first picture, shows the brackets already installed on the launcher, I fabricated the attachment points three years ago when I originally started this project. The placement of the attachment points were copied from my RPG-7. The pistol grip assembly is in the same spot on both models.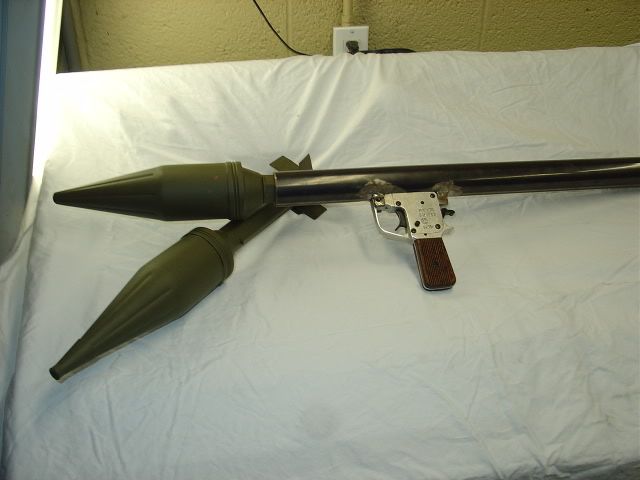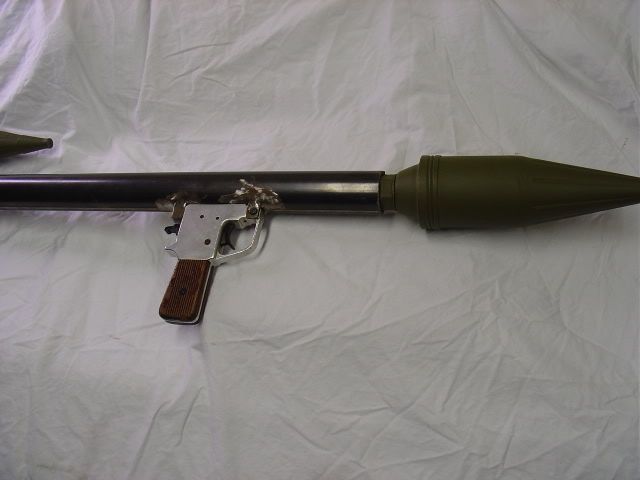 These next pictures show the sight bases welded on, I will scan the templates I made for them later and post them to this thread, if there is interest. The red paint is red oxide primer to prevent rust of the bare metal spots, when i'm complete with the build i will sandblast, parkerize and paint the tube.
These next pictures show the sights that i made from 16 guage steel, once i had the templates done on paper i transfered them to the steel. Once cut out they were formed by heat, hammer, sweat and lots of cigarettes. The third picture shows the front sight which appears to be off but it is just cocked resting in the base.