Discussion Starter
·
#1
·
Cleaning out the bin, and have the following "odd pieces"-
Russian-
Ak74 buttstocks;
Nice, new Reddish color. New, no holes drilled. One small, mark on the side. $135 shipped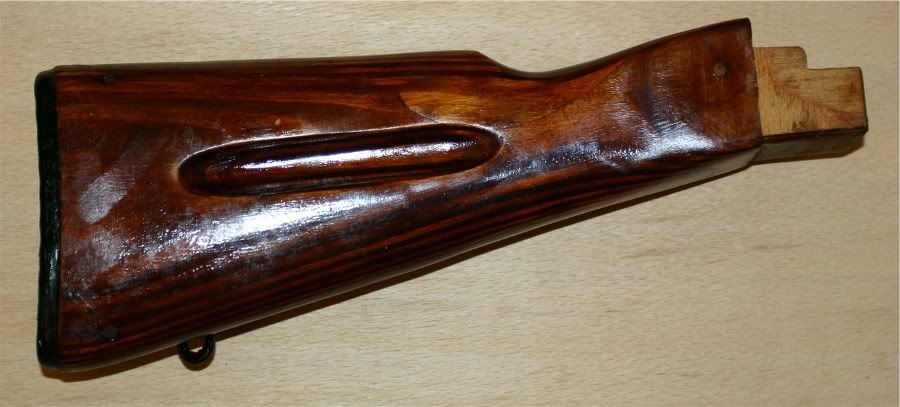 "Baby shit green" spare. New, no holes drilled. $90 shipped.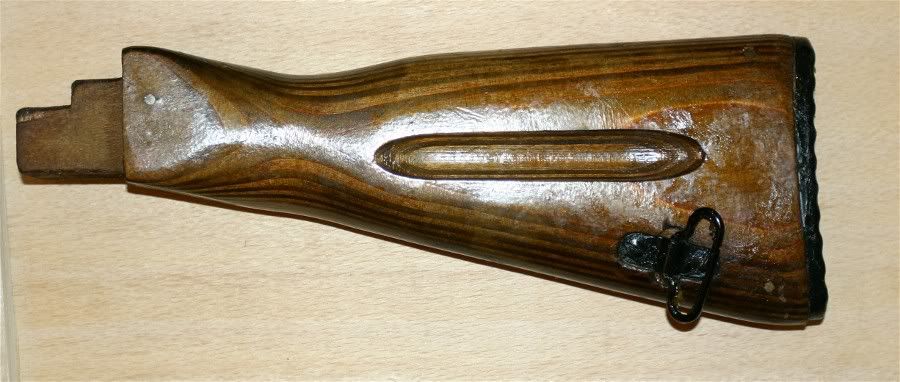 AK47 T3 solid wood buttstock;
New condition, still needs to be fitted to receiver. 1 ea, $110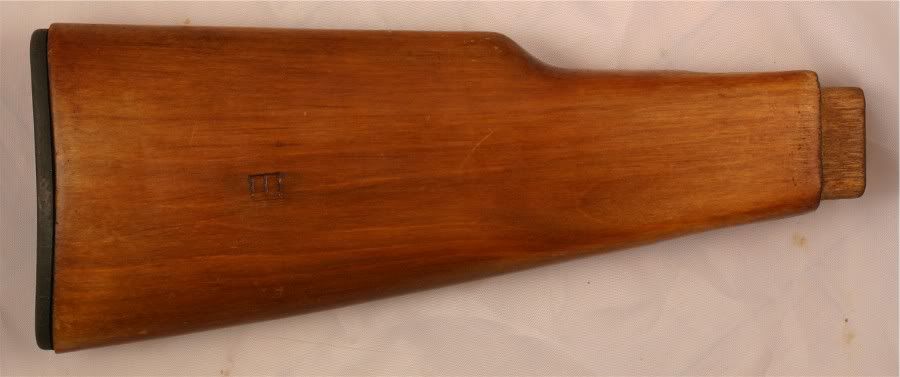 Remember that the first T3s used a solid buttstock.
Ak47 T2 solid buttstocks; Excellent condition.1 each. $150-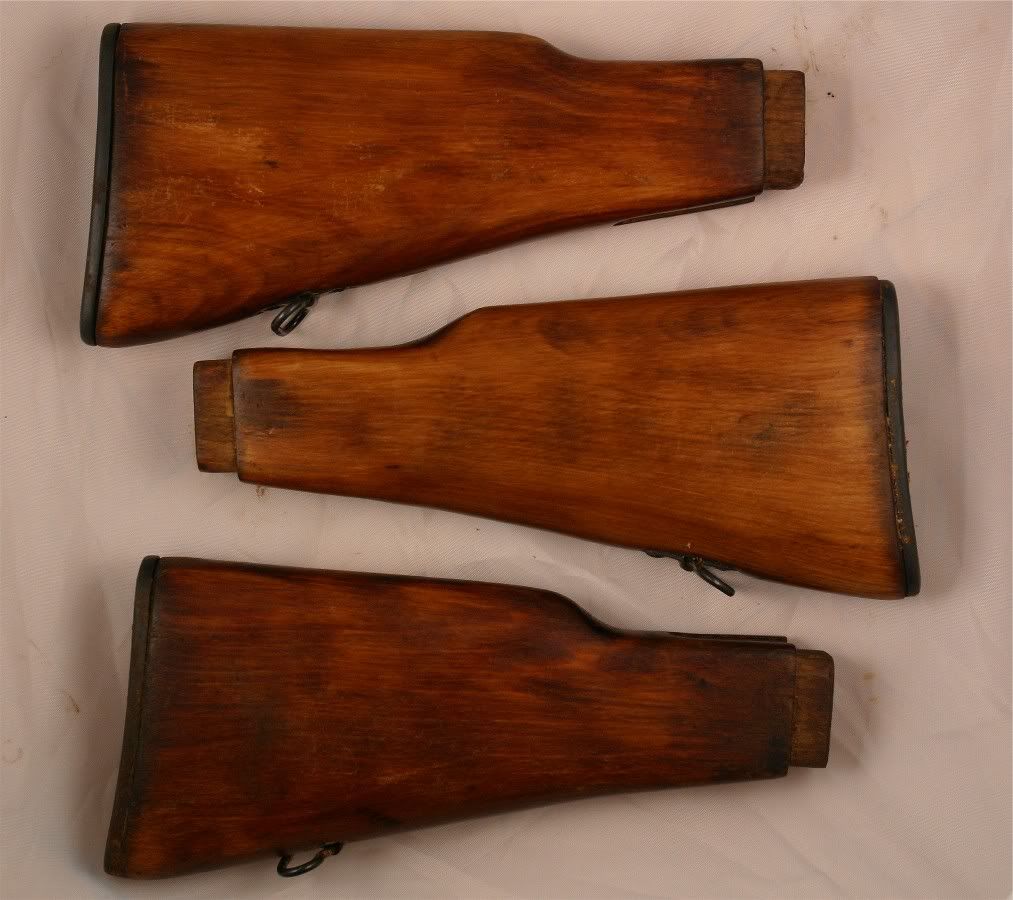 Unknown origin AKM buttstock.. Probably a modern made German repro, but also looks like a Polish solid wood buttstock-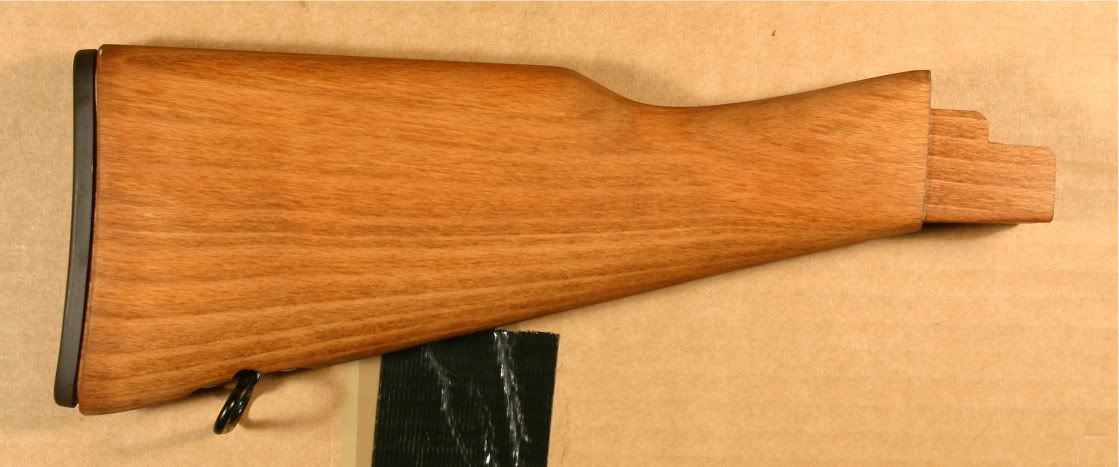 $50 shipped.
If interested in any of the items, please email direct;
I accept Paypal (+ fee) , as well as a MO. No show MOs will have negative feedback left.
Possible partial/full Trades- Russian metal AKM mags with Izhmash marking on the side. Original finish only.
N.Korean metal AKM mags (Have a circle in star marking on the spine)
Bulgarian orange Ak74 bayonet
Bayonets- Polish early AKM, Russian, Romanian AK-74, other uncommon ones.
Pouches- Hungarian 30rd, 40rd, Drum,
Kits- Any E.Euro AKM; Polish, Hungarian, ROmanian. East German milled kit
Parts- Bulgarian AK74 FSB, Bulgarian birdcage FH for AK74 FSB, new Bulgarian thumb safety. Bulgarian "clear" 5.56mm mag.
East German milled receiver buttstock, pistol grip, front sling loop.