Discussion Starter
·
#1
·
Free upgrade for anybody that has bought the Rivet Tool that I made and sell on my website
www.ak-builder.com
This will form the rounded head on the inside rivets for the magwell area and the short rivets on the rear trunnion. I was going to make something really intricate out of tool steel that would have taken a bunch of work, but I took the minimalist approach and used a set screw. To work with the front magwell rivets it couldn't be any bigger in diameter and clear the ledge in the trunnion.
*This is for the original purchaser only! The only real catch is that you have to order one item from the website and put a note in the order page that you want the upgraded piece. This way the person that does my shipping can just copy the info from the shopping cart and get them out the door. If it isn't clear on the Rivet Tool ordering page all of the rivets for people that have bought the rivet tool are $6. If you still have the e-mail confirmation from the original purchase of the tool put that in the note also, otherwise we can just look it up in the system.
Curtis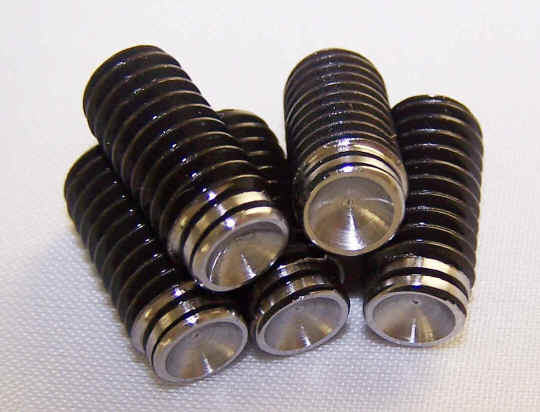 New formed rivet.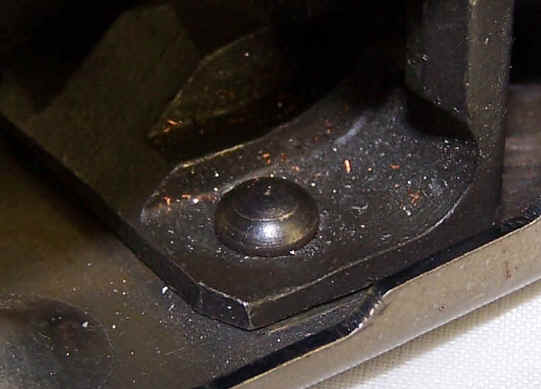 Rivet from Hungarian AMMS parts kit.