Discussion Starter
·
#1
·
Guys, I posted a thread in the Practical Forum with lots of pics and video of the Level 1 Subgun/Carbine class that I just got back from.
It's extremely picture intensive, with a lot of pretty good pics of the new small arms that FN is coming out with, and lots of my buddy Panzerschreck's toys that he graciously let us play with.
http://www.theakforum.net/phpBB2/viewtopic.php?p=550736#550736
This is how Panzerschreck rolls........the
Briefcase o' Doom!
:twisted: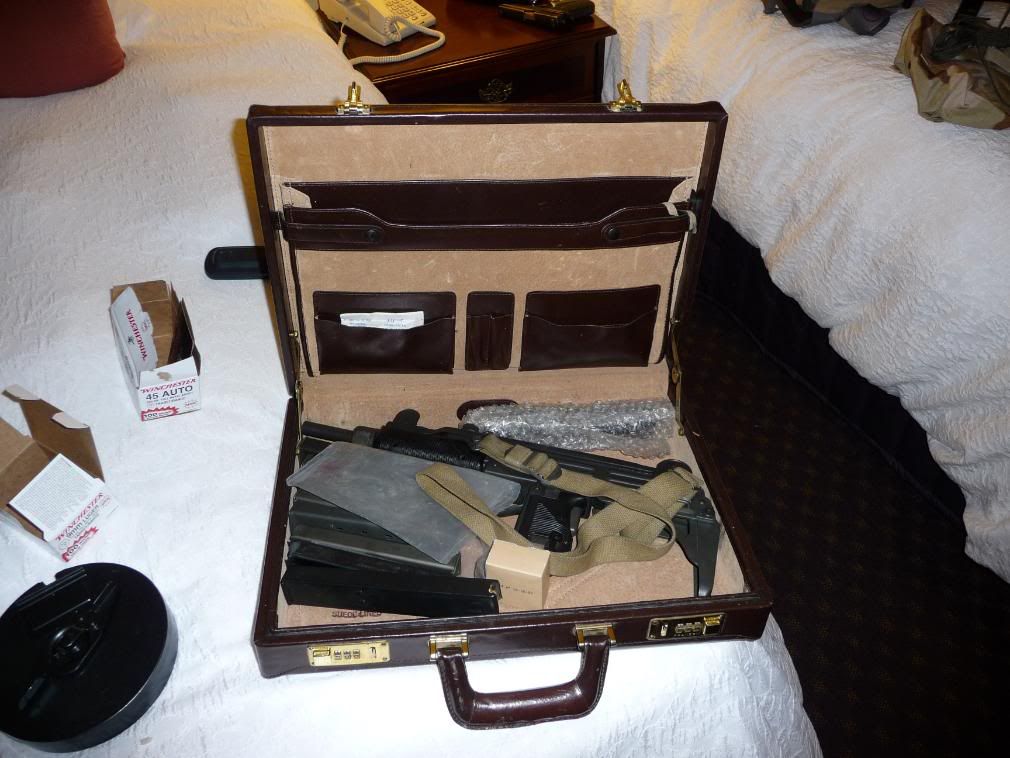 The new FNP-45 Military with a Docter Optic: