Discussion Starter
·
#1
·
I purchased one of the B grade East German binoculars from Apex this week. These were on sale for $90. I like when they ship through the post office as I get items much quicker.
Not knowing exactly what to expect, I just hoped for something usable.
I received a good pair. Ugly, but good where it counts.
I started taking it apart to clean it and see that its been repainted at least two times. This one saw heavy use. I figured I could try a couple tricks on the paint that I've picked up over the years on it to try to restore it back to before the repaint.
There was a saying I used to tell people that were going to repaint something. "It's only original once." With some methods, I found this to not always quite be the case. It only works a fraction of the time, but if you know what to look for, and have some luck, sometimes it works out well.
Different paint requires different solvents and Ill tell you now that your mileage will vary, so don't yell at me if you screw up one of these, or any other item out there. I've done this to everything from vintage lunch boxes, to scooters, to guns, and now binoculars. Sometimes graffiti remover works, sometimes denatured alcohol, acetone, or very mild paint stripper. I'm sure there is other stuff out there. I've used some of the above along with steel wool to bring back vehicle panels.
For these I used denatured alcohol. Its possible that acetone might work but it might strip it all off so be careful. There was a TON of handwork required to strip off the repaint(s) but the alcohol did not touch the original paint at all. I used q-tips, paper towels, and a toothbrush to strip the paint. The alcohol worked so well that even the NVA lettering on the front now shows the original white highlighting. The serial number is unfinished etch.
The rubber was taken off and soaked in soapy water and scrubbed. Not much else there. I'm sure the rubber was replaced at some point.
The pins that hold the rubber covering slide right out with pliers.
The front rubber covers pull off.
The eye cups unscrew. Turn the focus ring all the way to the left, and then turn a little harder.
The night light bracket is two pieces and two screws hold that on. The bottom part might be stuck with paint. You should see the original color under there.
I could not get the other dial off. I figured I really didn't need to anyway.
Is it worth it? Only if you're bored and too cheap like me to spend $300 all the way up to $1,200(overpriced factory reissue). Looking forward to calling in some air strikes with them.
Thank you Apex for offering these.
Before: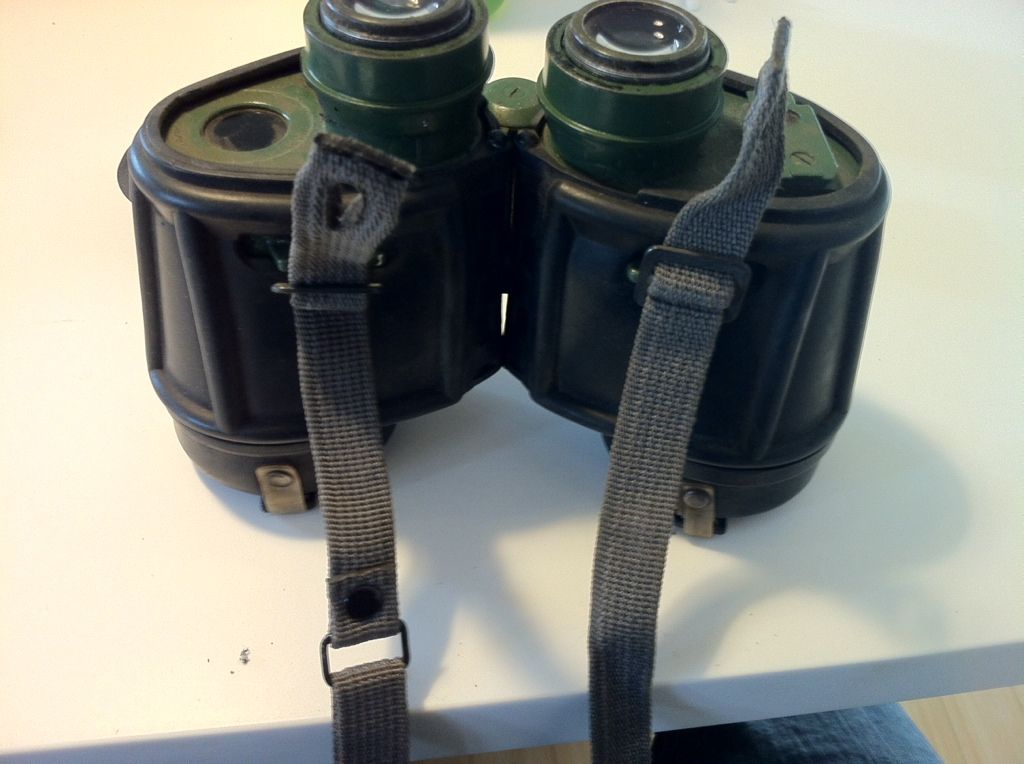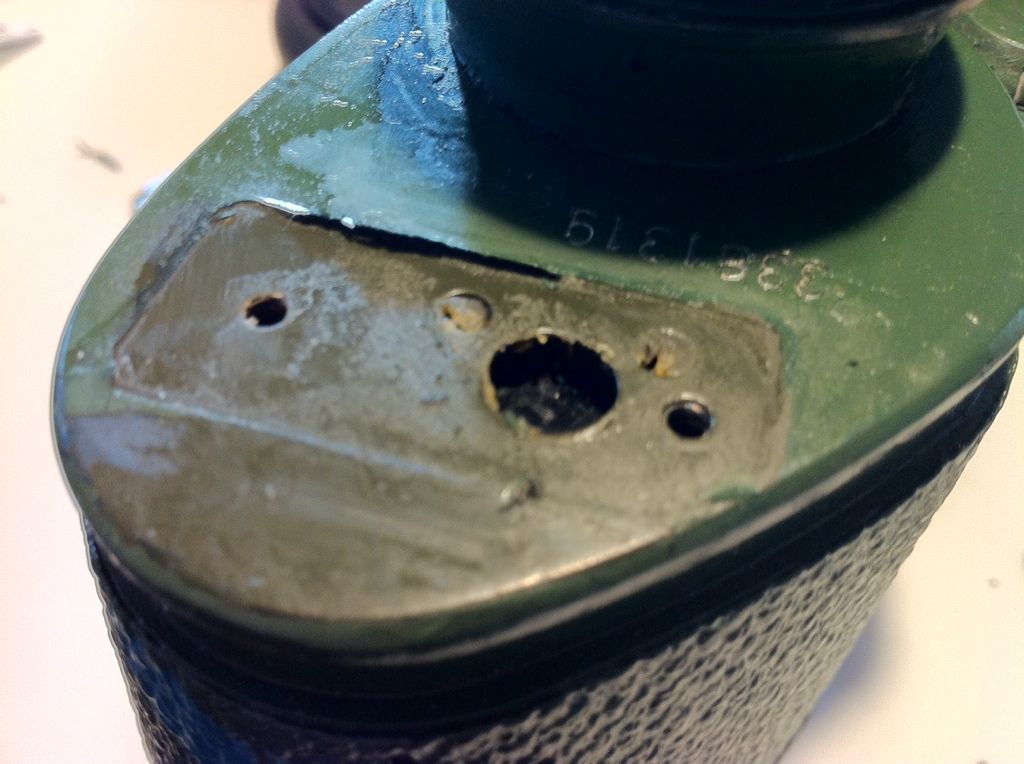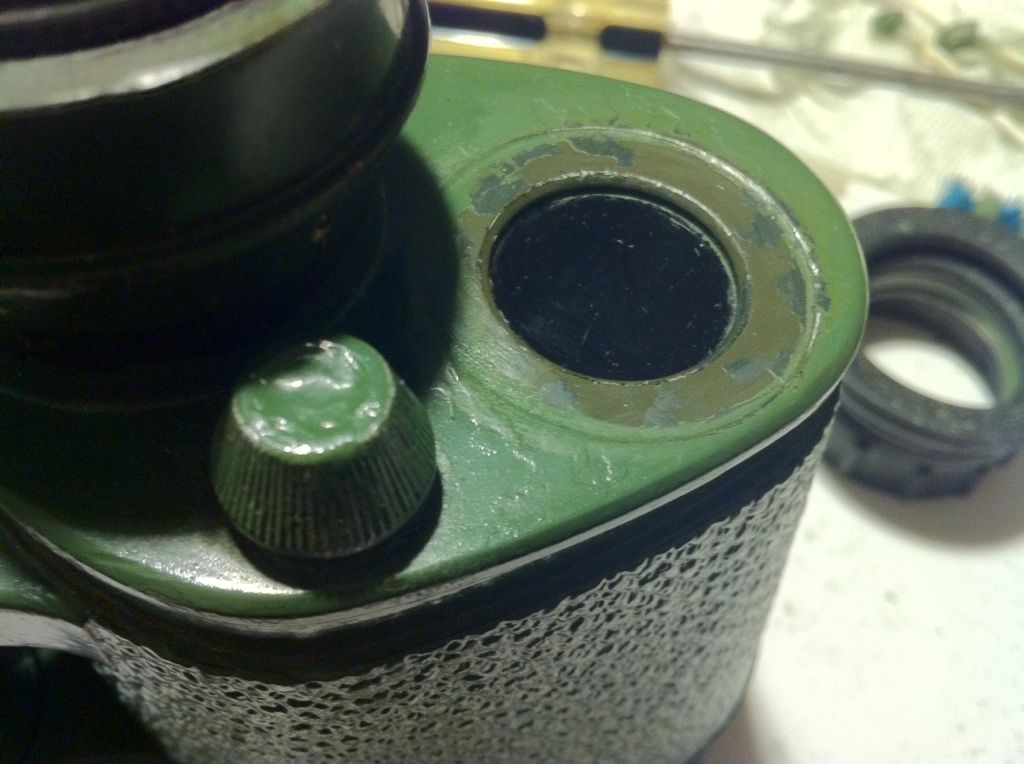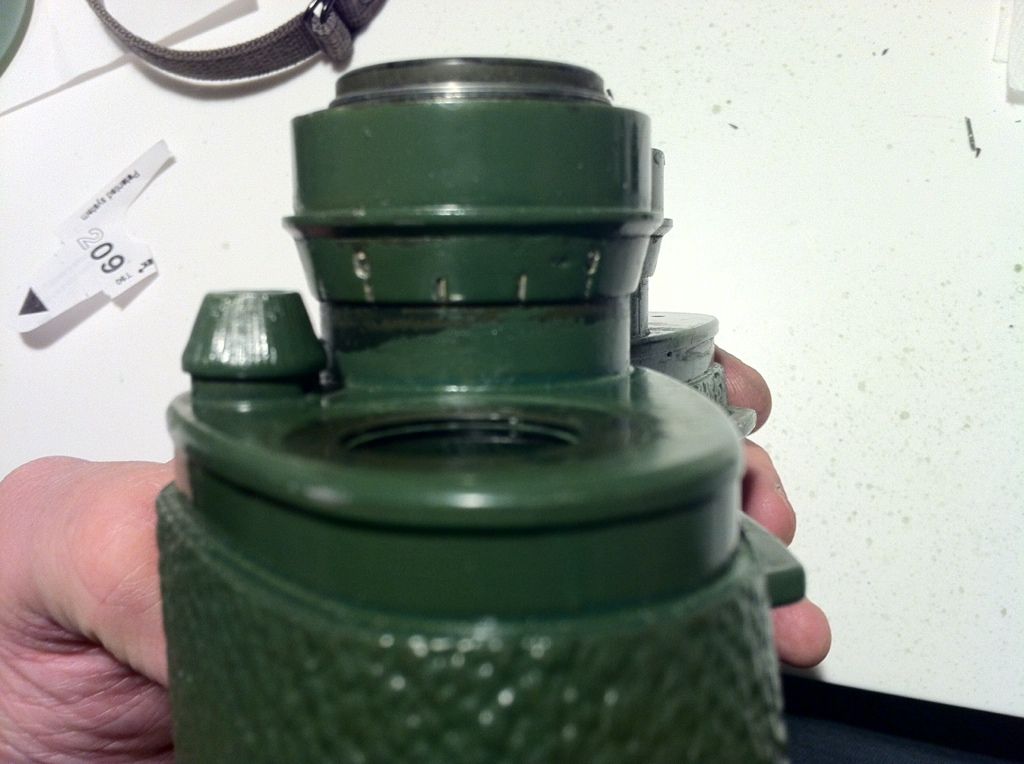 After: