Hello all,
I am in need of something other than my gas guzzling 2wd Dodge truck for commuting to work in the winter, so I am selling of a few things due to my financial situation. It was a hard decision but it finally came down to these. Hope someone will enjoy them and help a brotha out... LOL!
All rifles are located in Idaho. available to free states only, so if it is not legal where you are don't take it. Shipping and insurance is additional (around $45 USPS Priority mail) unless other wise posted. I can accept small USPS MO's, cashiers checks, PP plus the fee, and even a personal check with hold if you want. I'm easy I'll even accept cash if you want to send it! Anyway first "I'll Take It" fallowed by a PM gets it! Please PM with any questions or offers. If I am crazy on pricing please PM me I am not here to rip anyone off. Thanks for looking and don't be afraid to make an offer!
ITEMS ARE NOW CROSSPOSTED
Dabadguy
First up is a low serial (#1551) CGA Imported by GLNIC L.A., CA "MOVIE GUN" AKS762 Spiker! I absolutely love this rifle! I purchased NIB in '08 it was missing the bayo, but I hear a lot were, but I have found one for it. I have fired an honest 1000rds through it, used not abused has some tiny scratches a dings, but in near new condition pics don't do it justice, the stock is actually brighter than the pics. Will include the original box 3 Chinese mags oil bottle and sling. Took it out today and fired 30rds through it to say good bye sort of speak but will be cleaned tomorrow ready for the new owner. This is a good shooter rifle, hate to se it go, its sister will be lonely.
ASKING $1700
Next is an all matching Hungarian AMMS with original barrel built from an unissued parts kit on a matching NODAK receiver with the correct selector marks of course! I bought this test fired from a member here a number of years ago and have not put more than 500rds through it. This gun is in almost perfect condition, has one small ding were the underfolder closes and a black mark on the pistol grip(don't know what it is). Stock is a lighter color than the pics, finish is excellent on this rifle and stock locks up tight. Will include unissued bayonet and sling, although the metal on the sling shows corrosion, Was like that when I got it but I have yet to replace it) and three US floor plates (required to make the correct parts count).
I may be wrong here , please let me know, but I'm gonna ask $1200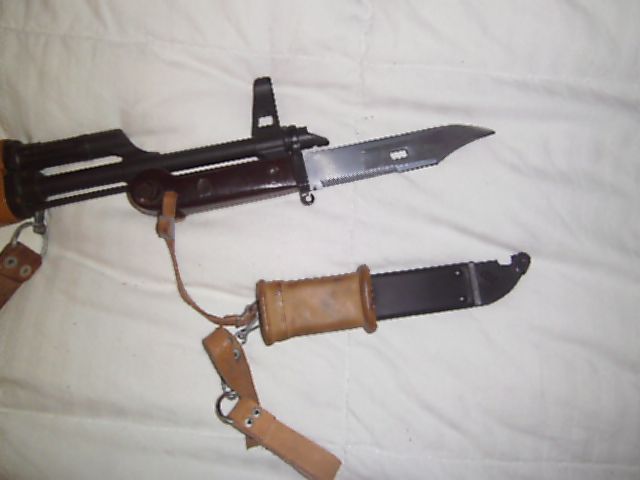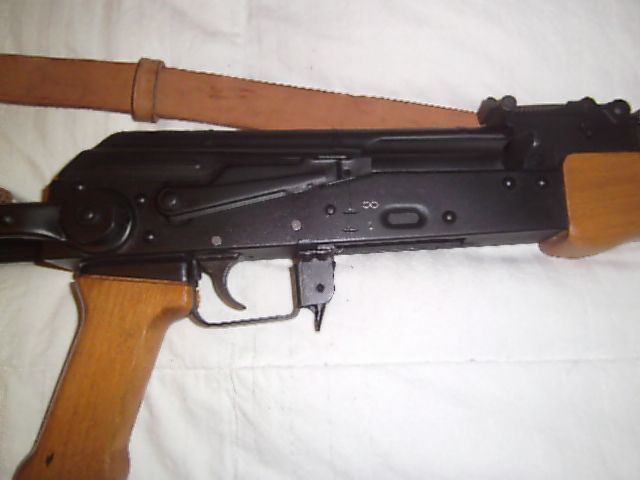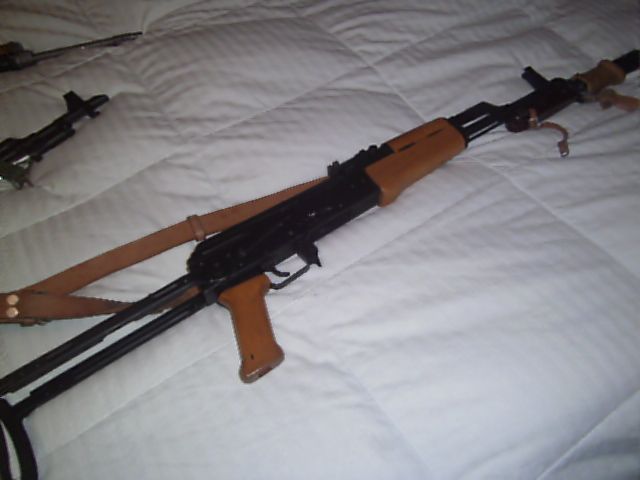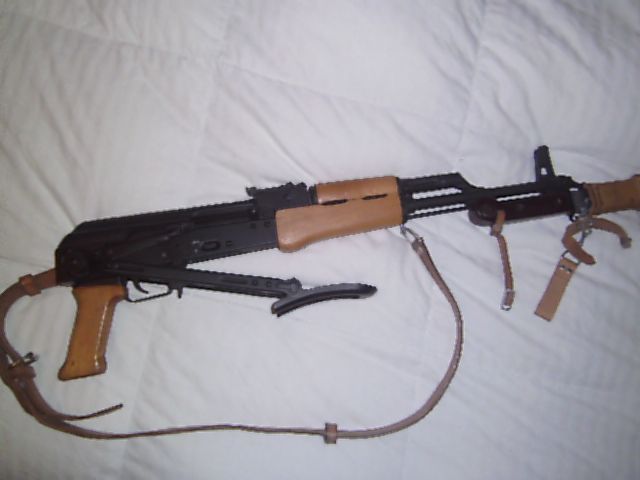 And lastly up for sale is a Ruger Mini-14 in stainless steel with factory folding stock. 185 prefix bought NIB put maybe 500 through it. This is in almost excellent condition but has a mark on the barrel shown in pictures. This too was shot today and will cleaned as well. Will include original box, paper work and 1 20rd factory mag.
ASKING $1200 Withdrawn to GB