Circle 21 74 poly mag knock-offs?
I ran across a couple very odd mags that appear to be knock-offs (or very early experimental versions?) of a standard poly Circle 21Bulgarian 74 mags. I'm not any sort of mag expert, but my impression is that the Paki/Khyber knockoffs typically either mimic Soviet mags, or they do their own thing.
With these two mags, colors are odd, texture and finish of the plastic isn't quite right, and there are number of small differences and crude approximations of the original design features. There is 4-sided metal reinforcement around mouth of the mag and up into the feed lips, but the front latches are plastic. Here are the pics with comments.
If someone can shed some light on this it would be greatly appreciated. My apologies if it turns out I'm unaware of something that's pretty common.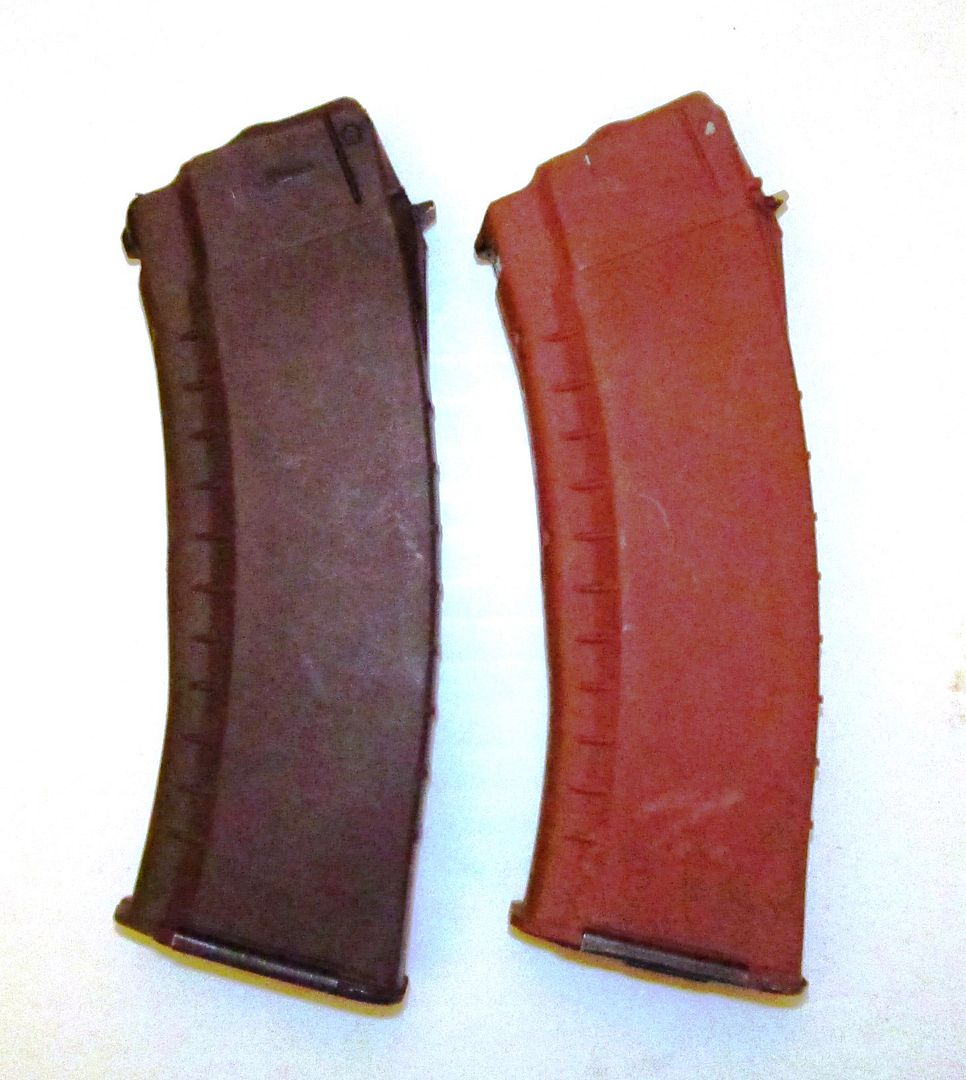 Plastic front locking tabs



Different colors, but cast from the same mold. Crude scraping around the mold seam is identical.



Compare front tab details - knock-off (plastic) on R, real deal (metal) on L



Don't see this little round window-to-metal on regular Bulgy 74 mags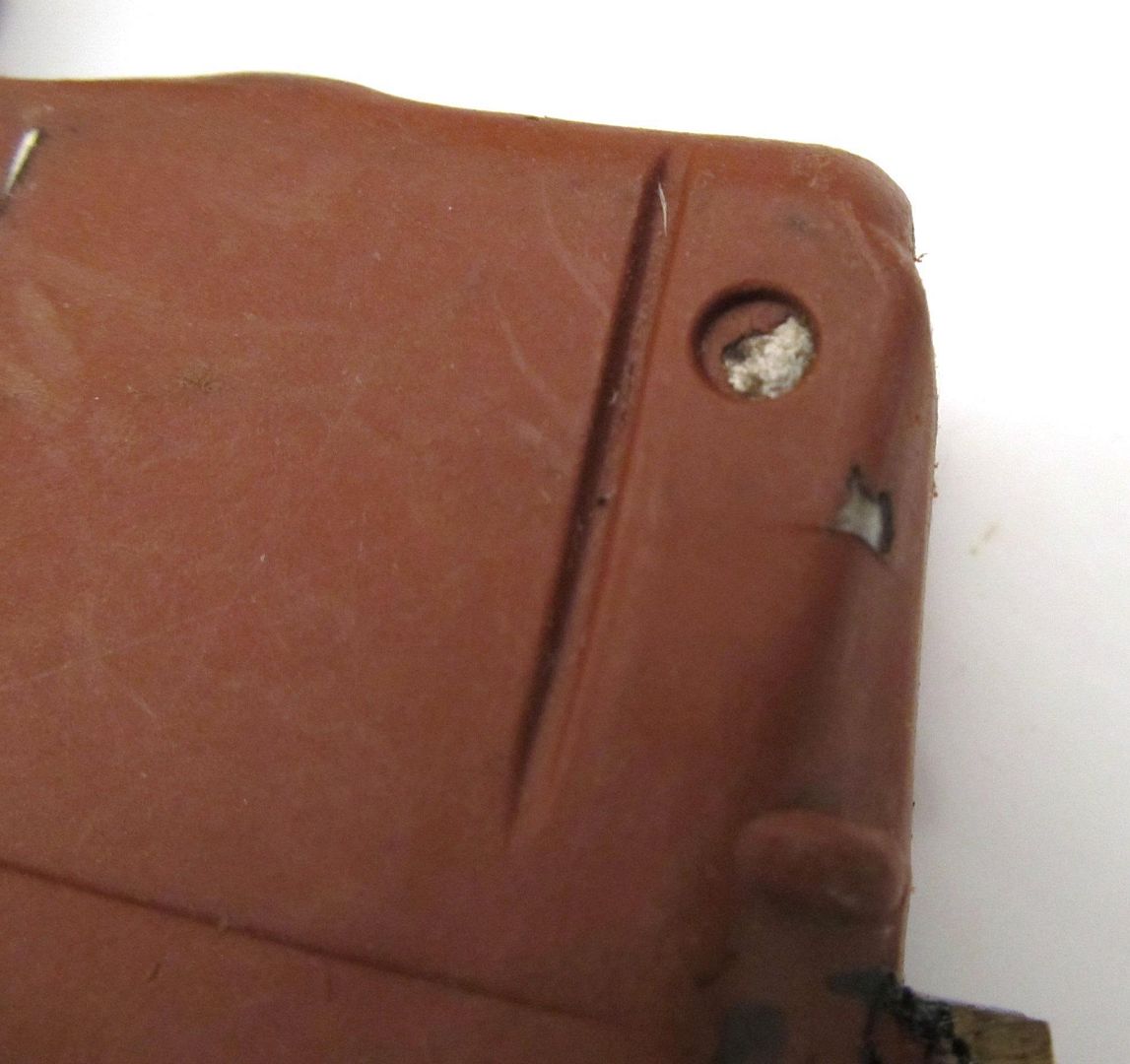 Metal hanging out of feedlip, poorly fitting follower with gap



Compare followers and feedlips/mag mouth details - knock-off on L, real deal on R; look around the edges of the opening, differences are substantial



Compare floorplate and plastic tab details - knock-off on R, real deal on L



Floorplates (both are knock-off mags) aren't the same - real floorplates could be substituted