Discussion Starter
•
#1
•
Going to try something different.
I found this in a box of stuff I inherited from a friend.
Now it is not quite my style (but hey it fits!) and I hate having stuff in my house I don't use.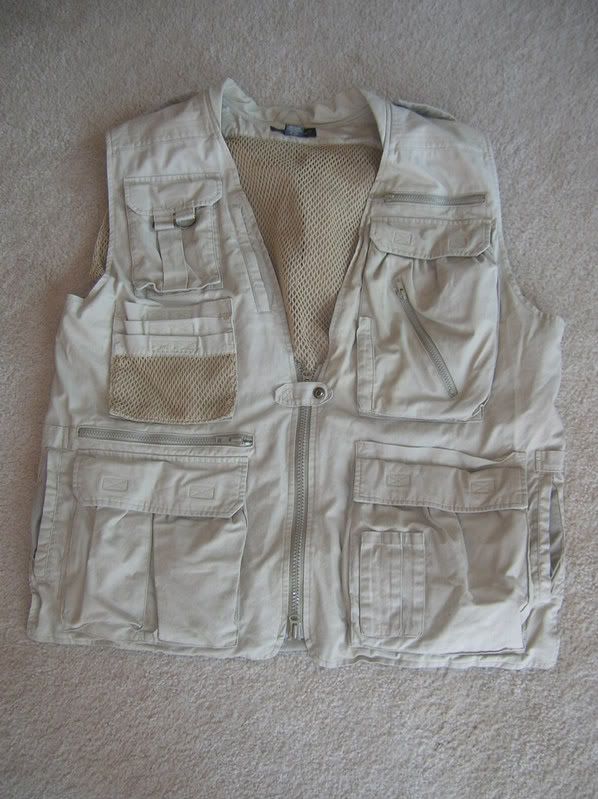 I will send this prime example of CCW glory to whomever.............
just posts a range pic showing they can fit into this thing. Plus my wife will pick who gets it.
It is a Banana Republic photgraphers Vest looks well made and is in great condition. In XL which is clearly made for chunky guys like myself to feel better. I usually wear a XXL shirt and I am 6'3 265 So it is mite bit bigger than XL. So it fits me well with a oxford under it.
Have at it.
I will pay shipping on this so if I tell you it is yours dont get mad if i ship it by burro or rickshaw, it is free to you.
Mods if this not kosher feel free to delete and I will drop this off at goodwill.
[/quote]