Discussion Starter
·
#1
·
I went to Austin last weekend. The wife and I went to the capitol building, we were walking around and came to a set of locked glass doors but look what was on the other side and down the hall about 15 ft away.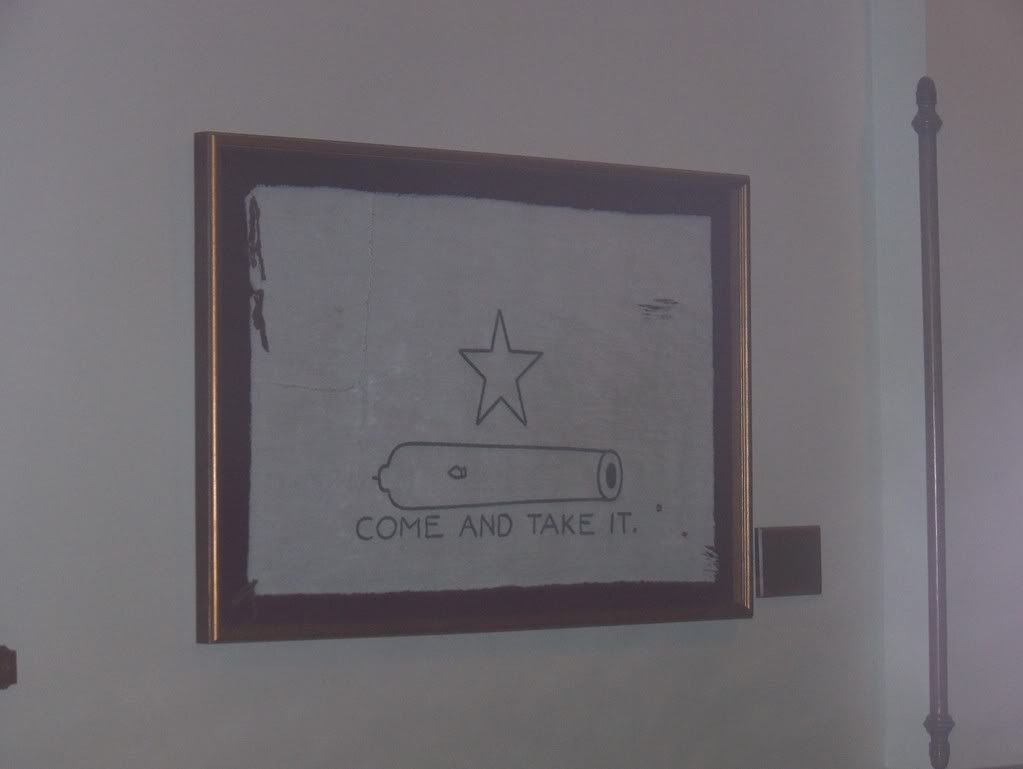 I did some research and found out that the original flag from Gonzales does not survive but that this flag is one of two left from the Texas Revolution. How cool is it to see this huh? I bet if you go to the capitol on a weekday that the doors would be open and you could get right up to it. I couldnt zoom in enough to read the plaque on the wall next to it. I'm glad I got as good as a photo as I did. This is looking thru 2 layers of glass, the doors and the frame itself.
It was really cool to see it.