Discussion Starter
·
#1
·
CERTIFIED Tantal Folding Stock Carbines:
These carbiness are made from excellent to new condition Polish Tantal 5.45mm rifles. These have new US-made barrels that have the proper bore and diameter. We have gone through these rifles to make sure magazines lock up properly, NO canted front sight bases and overall fit and finish.
California, New York and New Jersey Customers:
We can modify these carbines to be in compliance with your state laws. Please check out our website and click on the Ban State Modification on any firearm we have in stock to veiw your options.
The rifle comes with the following:
- Caliber: 5.45x39mm
- Parkerized finish
- Folding stock
- Factory polymer upper and lower handguards
- New US-made barrel with proper caliber/chamber
- New US-made receiver
- New US-made fire control group
- Factory bipod
- Ambidextrous safety levers
- 2 factory thirty-round steel and/or polymer magazines (pre-1994)
Price: $419.95
http://www.hendersondefense.com/store/pc/Century-Polish-Tantal-5-45mm-Carbine-3p96.htm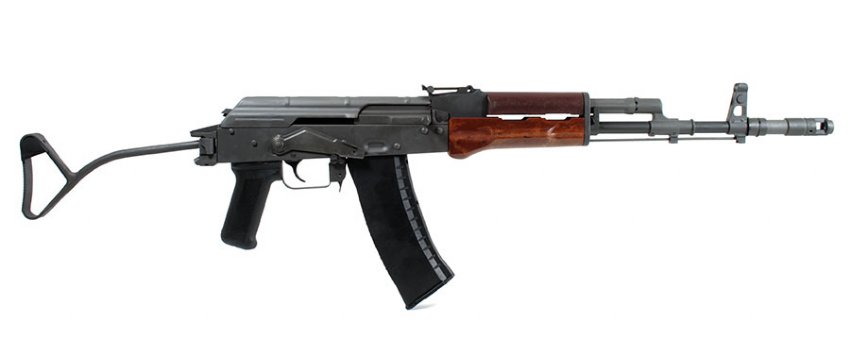 Henderson Defense Industries, LLC
145 Gibson Road, Suite E
Henderson, NV 89014
Phone: 702-566-1000 Fax: 702-262-9392