Discussion Starter
·
#1
·
Alright I've been wanting a Russian AKM clone for awhile now. So I'm thinking about getting a Romanian G kit to start a clone build. I've been looking through Stottman's AKM thread, and the 1966 Tula AKM47 is the one that really caught my interest (don't ask me why). So my question is this:
What parts would I need to find/scrounge/beg to get a good clone of the rifle pictured below? (pictures taken from Stottman's thread, hosted by me so no bandwidth stealing. I'll take them down if Stottman requests)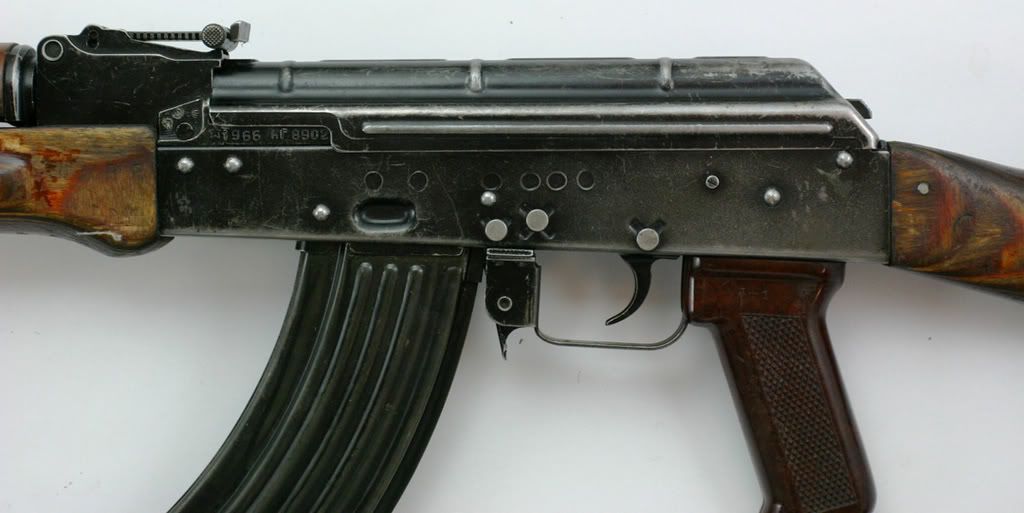 Obviously I would need the furnature and trunion markings and such. But what else is different between the AKM and the Romy G? Gas block? FSB? etc etc. Also, where can I find the parts? Just search the marketplace? Thanks in advance for the help.