Discussion Starter
·
#1
·
I just bought a D-Technik VZ-58 to make into an SBR, similar to this one: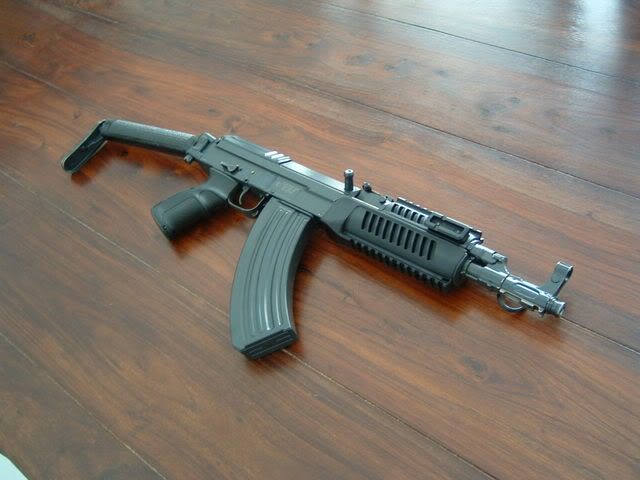 I know this thing is going to kick pretty hard with an approximately 11.75" bbl. VZs run 14mmx1 RH threads....most 7.62x39 AKs run 14mmx1 LH threads. Since I'm cutting it down and rethreading....I'm assuming I can make it either RH or LH thread.
Below are a few VZ compensators I'm looking at:
The compensator I have on my Century VZ-2008 with the 16" bbl is from CNCwarrior and looks like this:
It works very well on a 16" bbl...but I'm not sure that it will reduce recoil enough on a ~12" bbl SBR in 7.62x39. The price is right....I just don't know how well it will work. Anyone have any experience with it on an SBR?
The next one seems like it will work the best in terms of reducing recoil....3 baffles. I'm not overly concerned about blast/noise....I'm really only interested in not going longer than 2.5" overall and reducing the recoil.
Another option is a Noveske Krink type clone for the VZ threads:
This one seems like all it would do is re-direct blast....and I think it's like 3.25" long anyway.
This one just doesn't look all that effective for recoil reduction:
AK specific (14x1 LH) Primary Weapons FSC47:
PWS J-TAC47:
PWS CQB 30 cal (though this one is longer than I wanted and a bigger diameter kinda like the Krink):***EDIT*** Won't work anyway....thread pitch is 5/8" so it's too large for the diameter of the VZ bbl. I *could* possibly buy the 5.56 version and open up the holes.***
An AMD type:
.223 Type from JP Rifles (9/16-28 thread pitch and I'd have to open the baffles up for 7.62):
Any other really good compensators I should be looking at?
Thanks,
Sean