Discussion Starter
·
#1
·
I took my Saiga conversions up to the local "shootin pit" (to test them out before I do the final drilling for the gasblock and front sight block barrel pins), so I decided to bring some old iron along for the fun of it.
I brought along one of my favorite shoot-the-wings-off-a-gnat Garands and wanted to see what some "newly aquired" 50's vintage .30 caliber AP ammo would do vs the normal steel core 60's HXP ammo I usually buy from the CMP. I was pretty impressed: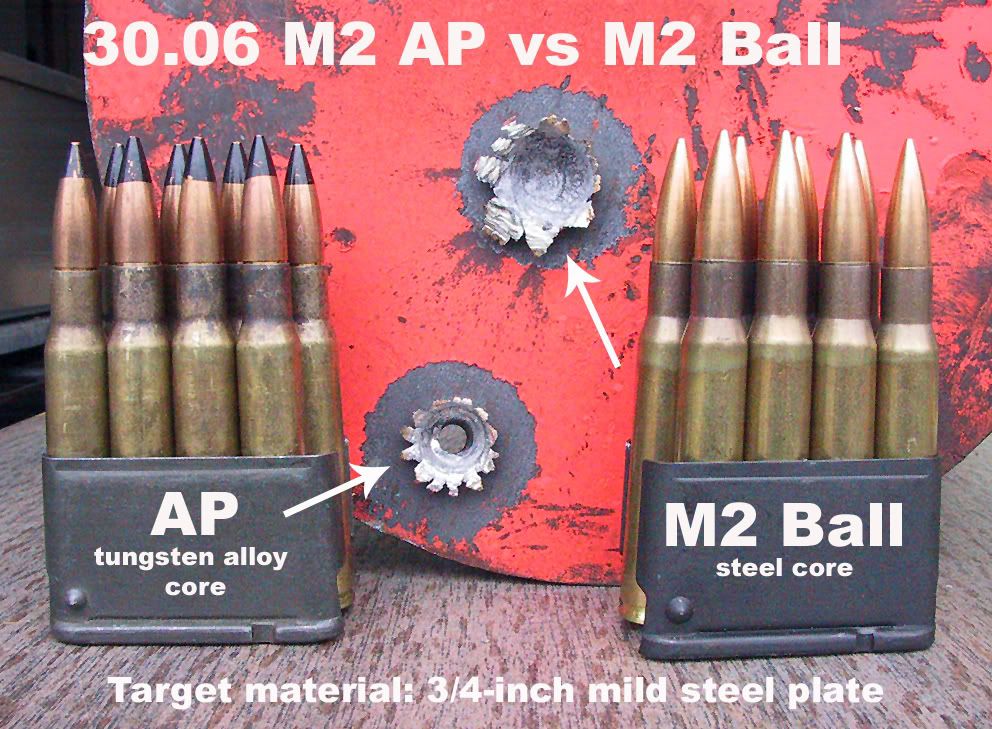 I'm posting this here on the AK forum because some folks (mostly the uniformed press) have a habit of incorrectly referring to 'steel core' as 'armor piercing steel core'. As can be seen above, 'steel core' and 'armor piercing' are not the same thing. I remember when the steel-core yellow-box Norinco 7.62x39 was banned from import, with nearly no distinction from the press between 'steel core' and 'armor piercing'. This was after the North Hollywood shootout when the AK-weilding crazy's were getting hits on law enforcement who were covered behind their squad cars.
For anyone interested in the details of AP, here's a scan out of an old WWII field guide - the AP core is an alloy of tungsten and steel (basically the same stuff that machine cutting tools are made from):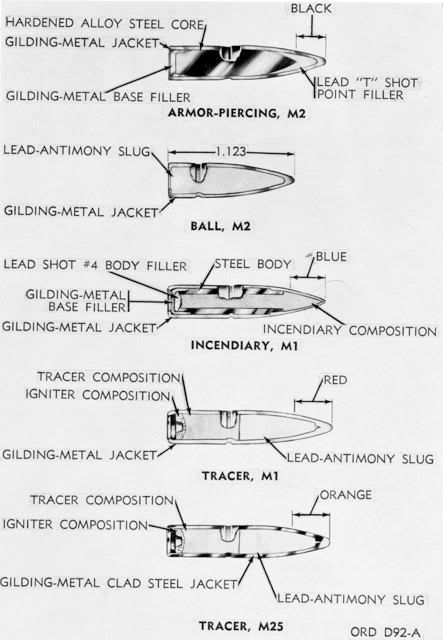 I remember reading somewhere that the majority of 30 caliber ammo fielded by US troops in WWII was M2 AP. Man I'd hate to have that stuff flinging by my head - a helmet wouldn't make much of a difference.
-Thirtycal