Gathering parts for my 1974 Tula AKM. Need some input as to the correct one for the build. Even if its neither one! Have looked at other threads on this subject but wanted opinions on my exact parts. Help me ID these for certain.
What I think I have read on cast FSB:
Tula: rounder opening, longer shelf at bottom, rougher casting, circular proofs
Izzy: sharper corners on opening, shorter shelf, somewhat smoother casting
Have these FSB to choose from. I have shot them each consistently on their own side, right or left. I have been searching, reading and trying to ID these 100%. I find some inconsistencies in descriptions. So, without further adieu...
I will call them left and right. I *believe* the left one is Tula and the right one might be a Izzy (PLO)? These are my observations and not 100% proven.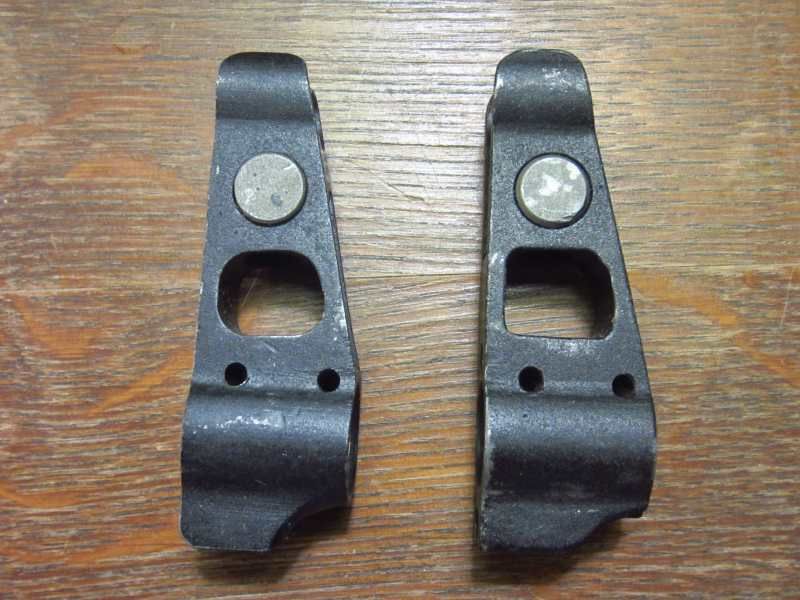 Closeup of lower end shape. Tula shorter ears and rounded end. Izzy longer, more gradual and sharp cornered.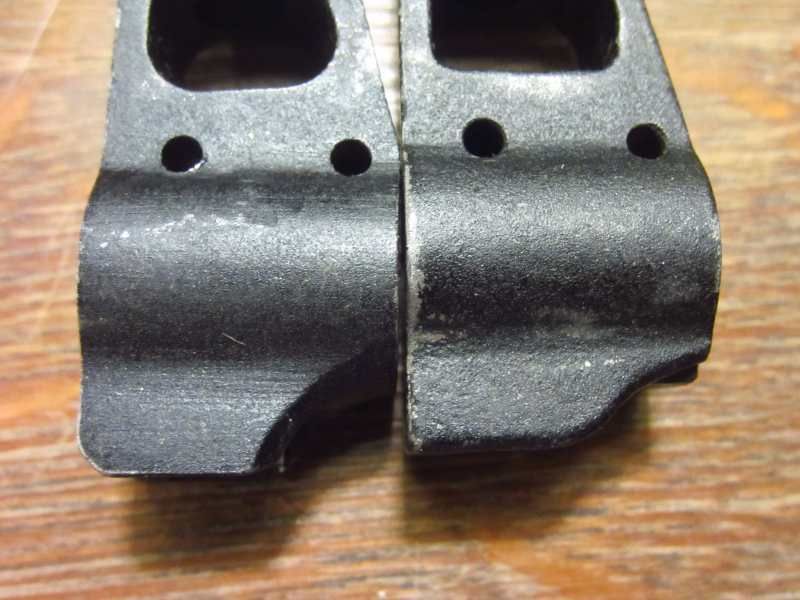 Closeup of cutout shape. Rounded corners on Tula, sharper corners and straight line back edge on Izzy. One on right looks sloppily "milled" in the mold or master originally. It is cast in that shape, not machined.
Looks like a partial circular proof (thru 4x eye loupe) on left one. Ears on right are much thicker, overall size of ghost ring is noticeably larger.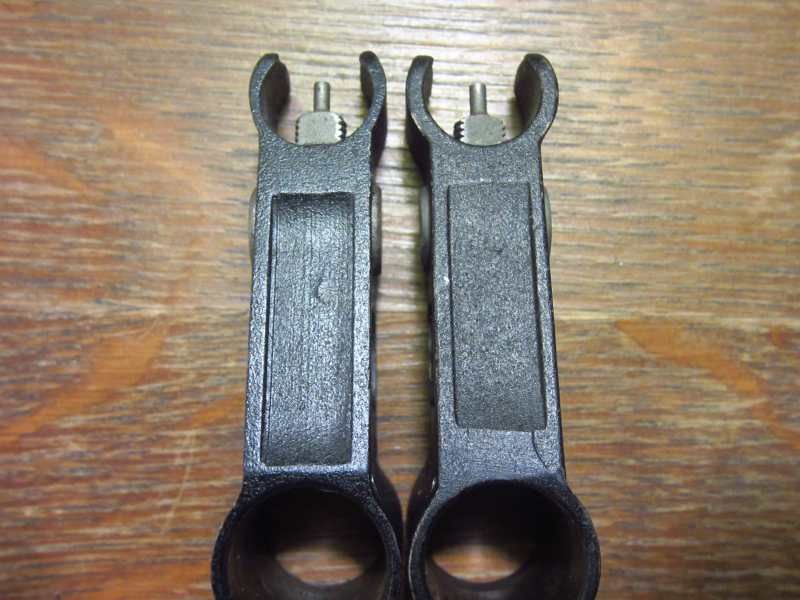 Thick and thin/uneven lower ears on left one. Short and long reliefs. Saw reference to PLO Izzy FSB in another thread, looks like right FSB.
Long and short shelf on bottom. Saw reference to Tula having the longer shelf.