Discussion Starter
·
#1
·
I have a lot of Ak items that have been collecting dust. I am just needing to get these sold to make room for some other projects. I am wanting to sell them in small lots but may consider spliting them up if they dont sell... Items are discounted for bulk sale low ball offers will be ignored. I will not consider selling anything under $25 separately. Please email me any offers... I also have some nice AR items listed.
Will take $850 for everything shipped or make me a offer for the whole lot. May consider full or partial trades for complete rifles... Buy it all for cheap part out what you dont need and make your money back selling whats left.
Please email me any questions. If I dont get back to you right away please understand I can get 100+++ emails in a day and can take a while to email back...
SOLD!!!! LOT 1 $175 plus shipping
5 Tan folding stocks NIW
1 Tan M4 stock NIW
1 Black Fold stock NIW
2 Blk M4 stocks NIW
1 Tan SAW grip NIW
1 blk handguard new
5 pistol grips 1 USA made Yugo, 2 USA standard, 1 bakelite & 1 black bulgi????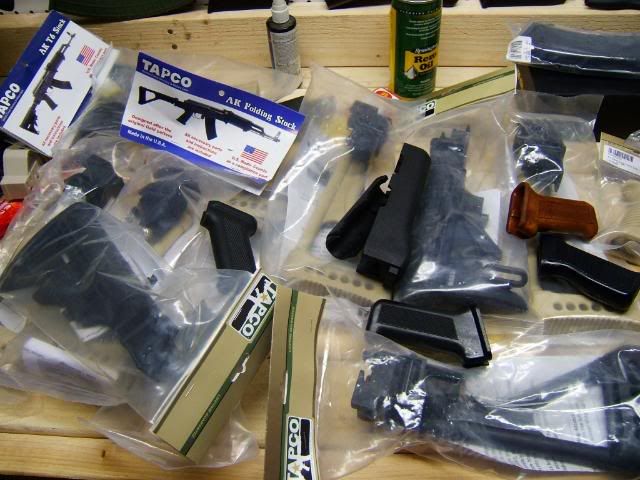 SOLD!!! Lot 2 7 pro mags $70 SHIPPED 6 black 1 clear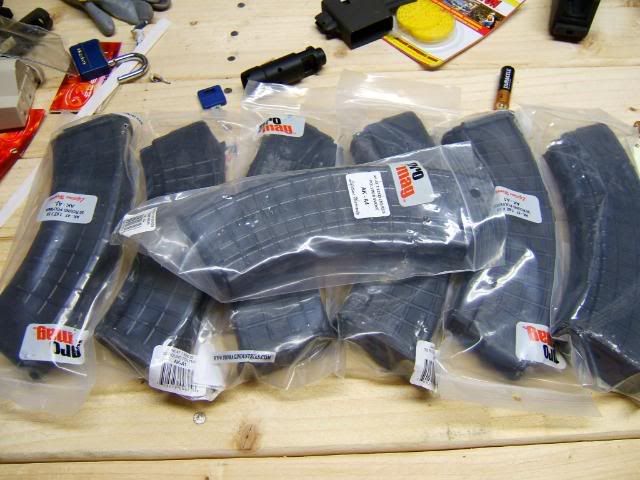 SOLD!!!! Lot 3 LOTS of flats $175 SHIPPED
13 NIW with rails (no trunnion holes)
1 side folder cut flat can be used with AK74 or 47 kit rails included
2 Laser cut fold by hand flats (hard to find)
7 Flats without rails condition varys from new to surface rust...
25 center supports for the flats
??? I will also include any rails or extra flats I can find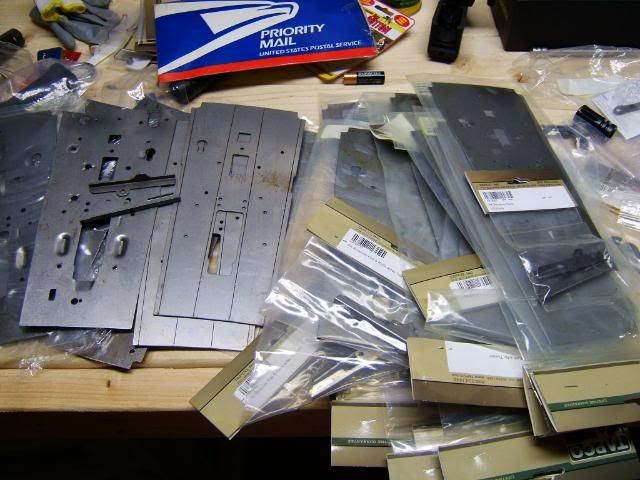 SOLD!!! Lot 4 FCG retainers $40 SHIPPED
16 NIW wire retainers (probably closer to 20 but ATLEAST 16)
10 NIW L styled retainers (probably more but this is what I dug up)
1 NIW RSA retaining plate
SOLD!!!! Lot 5 Saiga set plus some price dropped from $210 to $160 Shipped WOW!!!!!!
1 Plastic FSE 74 styled stock (needs machined for rear trunnion)
1 METAL FSE 74 styled stock very high quality and very hard to find. Solid alluminum with a nice black finish no mods needed to install!!!
1 Tapco galil styled handguard with Saiga retainer NIW
1 NIW rail set for Tapco handguard
3 pistol grip nuts pictured but not included!!!
3 floor plates pictured but not included!!!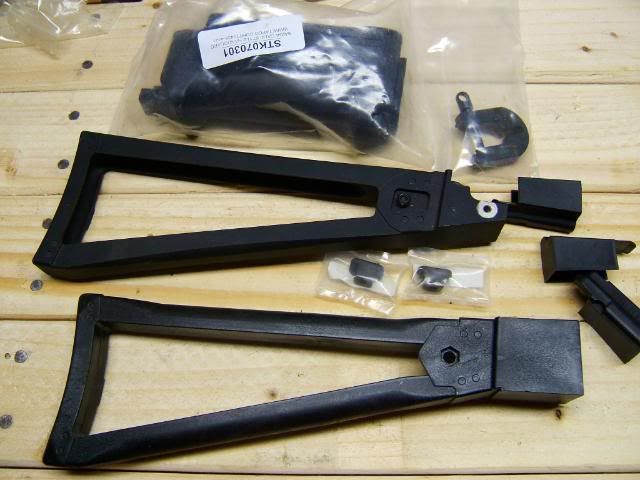 SOLD!!!! LOT 6 muzzle devices... $175 SHIPPED
3 new bulgi Ak 74 brakes 24mm
1 NEW usa made 74 flash hider 24mm
1 USA RPK??? styled brake 14mm LH
1 USA engraved slant brake in white 14mm LH
3 AR birdcage styled flash hiders 14mm LH
2 USA made tantal styled brakes 14mm LH
2 USA made 14mm to 24mm thread adaptors
2 AMD pistons USA NIW
1 used muzzle nut
1 USA standard piston new
4 USA made barrel extensions aluminum 14mm LH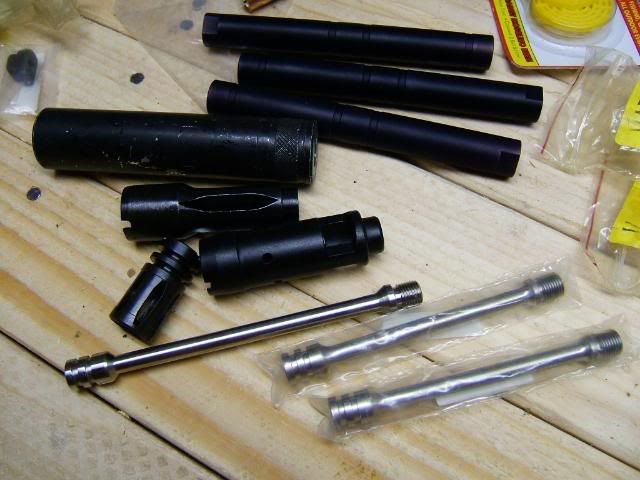 SOLD!!! LOT 7 BUNCH of rivets and center supports $80 shipped
To many rivets to count... Includes a LOT of center supports and a variety of rivits many NIW, 1 Ak builder sider folder set... Maybe 100 center supports maybe 200 center supports to many for me to try to count.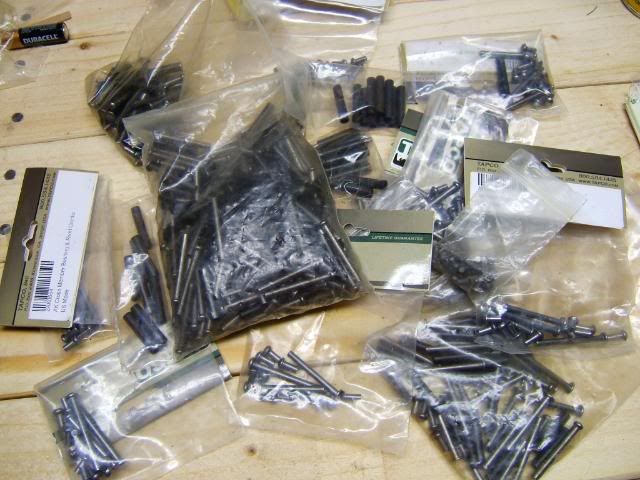 SOLD!!!!LOT 8 Side rail scope mounts $55 Shipped
1 dual rail mount
1 KVar mount copy very nice... Locks on very tight but slides right off when released