Ultimak Modular Rail Forend System for Stamped AKs
$150 Paypal (plus $4 or you pay Paypal fees) shipped CONUS.
Timestamp trumps all, a "I will take it" or variation thereof here, email, or PM works. This is cross posted in another forum.
Three generous length rails at 3, 6, and 9 O'clock.
UltiMAK "Standard" length extends to gas block.
Leaves room for bayonet.
Length from receiver; 9 & 5/8" (24.4 cm)
23 cross slots per side.
For stamped receivers.
Here is a stock pic from their website:
Here it is mounted: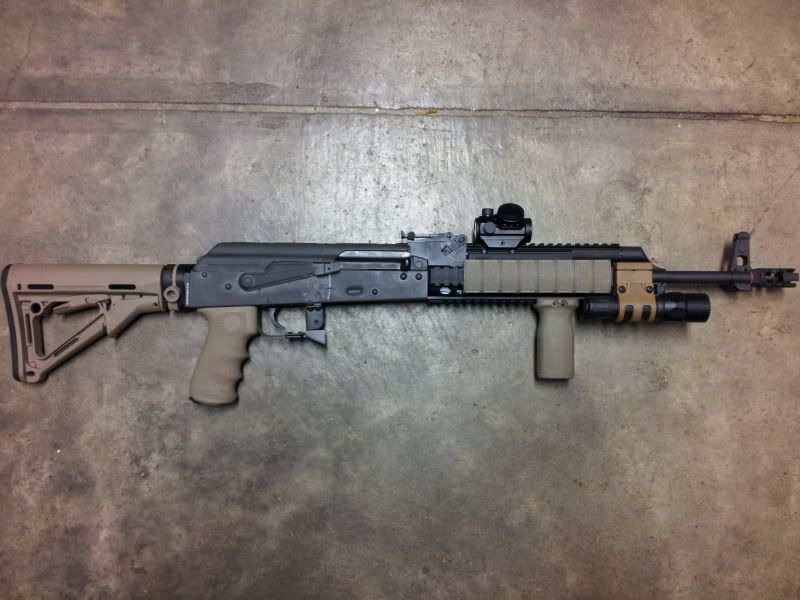 Middle AK:
Top AK: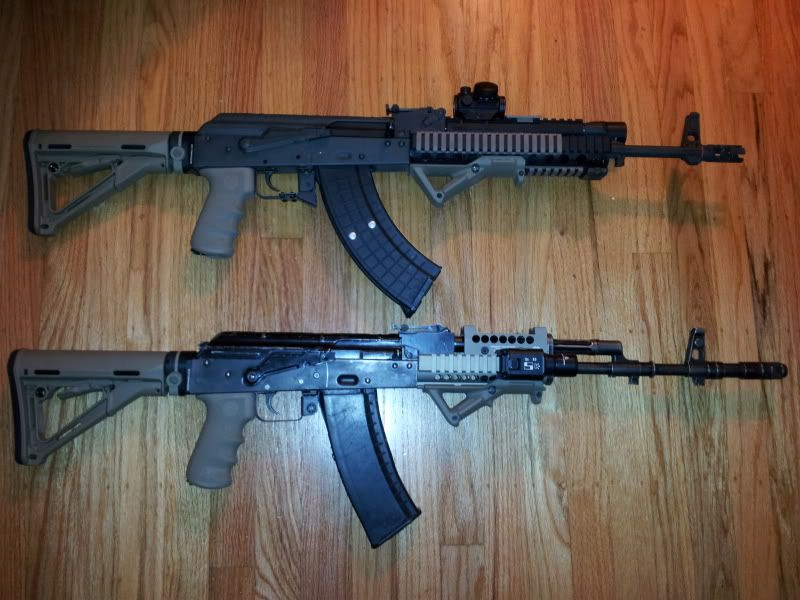 Does not come with any rail covers, just the Ultimak rail and mounting accessories.