Discussion Starter
•
#1
•
Been wanting a brush gun for deer and wild dogs, something for under 100 yards. I began this a couple of seasons ago before the 450 bushmaster came out, I would just go with that now but I am too far along. I am thinking this will do nicely for what I want.
Kinda a mix and match gun still in progress. The barrel is a spare thomson I had laying around. The front sub is a type III with full length rebuild plates, a romy rear trunnion and triggerguard. The stock, PG and foregrip will all be baltic birch, the gas block, gas tube, flash suppresor and magazine are all made by me.
For those of you not familiar with the 45wm,
Heres a comparison of 9MM, 45 win mag and 762x39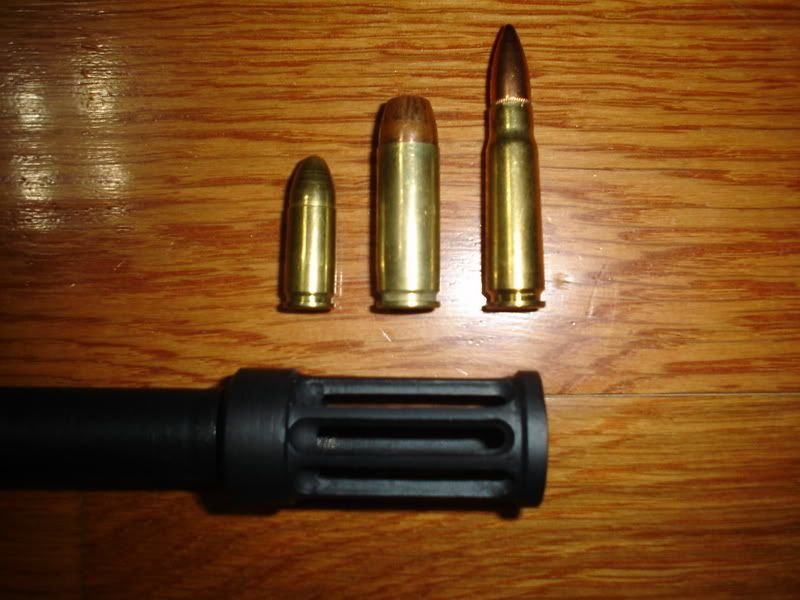 Here is a round chambering.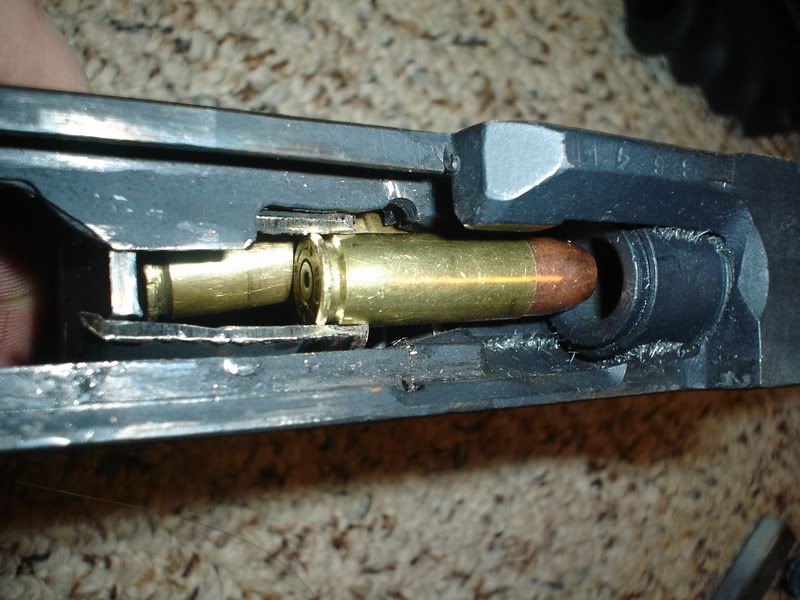 Here's the hollow points I am planning to use, 230 grains at approx 1700fps should be reasonable.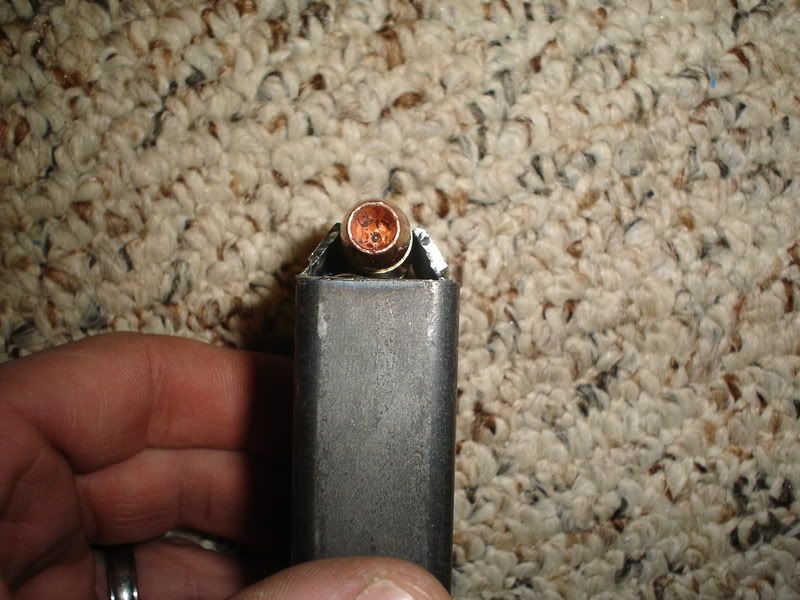 And here is the work in progress, I will use a ring around the front sight post on the GB for the front and a ar15 A2 aperture for the rear sight, mounted on the rear of the top cover. I will smooth the stock and front grip when I get closer to being ready to shoot. Pretty much all that is left is to ream the chamber, silver solder the GB on and drill the gas port.