Discussion Starter
•
#1
•
Well redneck art anyway. The Ak born from raw steel was what I was going for.
Made this today for a guy on here that has helped me out a lot. Going to cost a ton to ship it back. It will not be turning over when bumped that's for sure.
I didn't want cut the mag, so I hand milled a hole in the base to fit the angle of the mag. Then did 99% of the welding on the bottom side. Flat cleared the whole thing.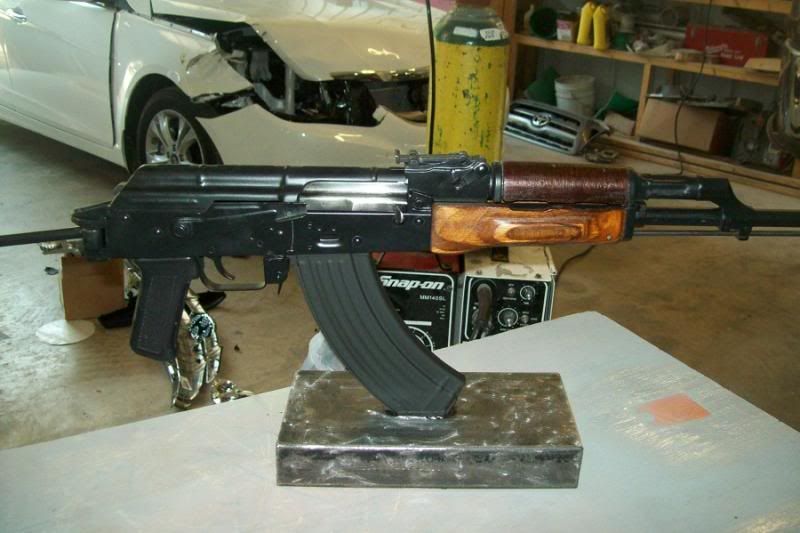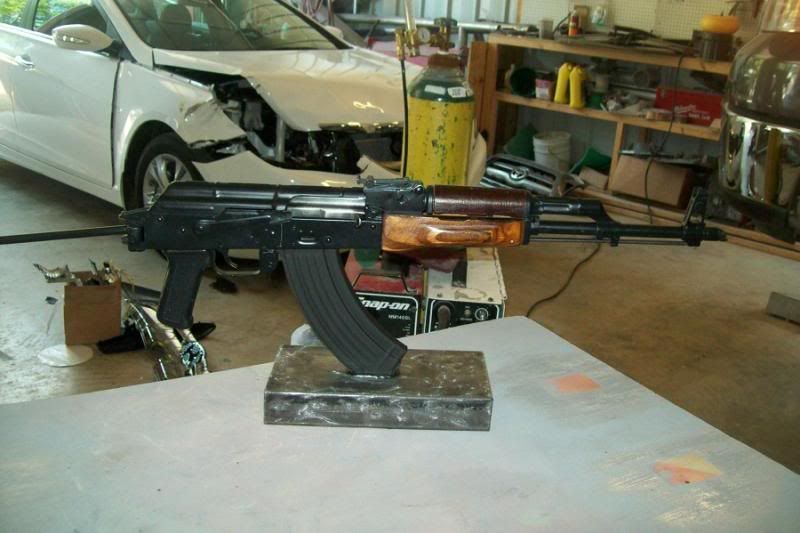 Now lets see how quick he can find this post. :twisted: This is what this forum is about guys helping each other out. Not the mighty dollar.