Discussion Starter
·
#1
·
First off, this was a very different class from your typical 2 day carbine class. Larry Vickers delivered the same level of training one would expect out of a professional of his stature, and we had a fantastic opportunity to get some famfire on the newest weapon systems that FN-Herstal has to offer, as well as some time honored favorites courtesy of my good friend Sam (Panzerschreck here on the board).
Students could run a select fire subgun, pistol caliber carbine, or a "standard" carbine if they wished.
Emphasis was, as always, on accuracy, and it was made quite apparent early on that while full auto fire is "fun", it's not nearly as practical as some people might think it is. Ultimately, only hits count, and if you're launching bullets down range without precision, you're not doing much more than making noise. There is certainly a time and a place for full auto, but generally speaking, what I took away from this class is that I am in NO WAY handicapped by the use of a semi auto carbine.
I ran my buddy Sam's post 86 dealer sample H&K G36C with an Aimpoint T-1 optic.
At first blush, it's a slick little package, extremely light, decent ergonomics (with the exception of the lack of an external bolt release like an AR), BUT, the iron sights pretty much suck and the front sight hood, which is a very thick polymer, tend to obscure the target when using a red dot. I "persevered" however, and once I got used to the sight picture and the trigger pull (it's not an AR, or even an AK), I was making some really decent hits, and won the last walk back drill of TD1.
On TD2, when we were doing a lot of shooting on the move, and we were cleared for select fire if we wanted. I tried it once, and never felt the need to do again.
On TD1, we did a famfire using Sam's toys, which included a full size UZI, a Sterling Mk. 4, a Thompson M1928 (Dutch WWII contract), Hungarian PPSh-41, German MP-40, and HK MP5A2. We separated the subguns up into three groups, and I ran the famfire on table 1, which was the Sterling Mk. 4, Thompson M1928, and German MP-40. Brett from FN-Herstal included a FN P90 as well.
According to Larry, you're not a real American until you've shot a Thompson.
On TD2, after we finished some handgun work, which is always an eye opener to me (how the hell can I have a great double action trigger pull, but adopt El Snatcho Grande on single action?!), we moved on to shooting on the move with both handgun and long gun.
After we broke for lunch, Brett from FN Herstal gave us all an outstanding familiarization on the latest that FN-H has to offer in small arms.
The new FNP-45 Military w/Docter Optic, FN P90, SCAR-L and SCAR-H, Mk. 48 MOD 1, and the new 40mm grenade launcher all made an impression on the students.
I am extremely impressed with the SCAR series of weapons, and will certainly add both a Light and a Heavy to the home armory if/when they are released for civillian consumption.
The Mk. 48 Mod 1 was extremely impressive. Compact, lightweight and easily taught, it's a real winner.
Anyway, here are some pics and vids.......
TD1
Who says FN employees never smile......?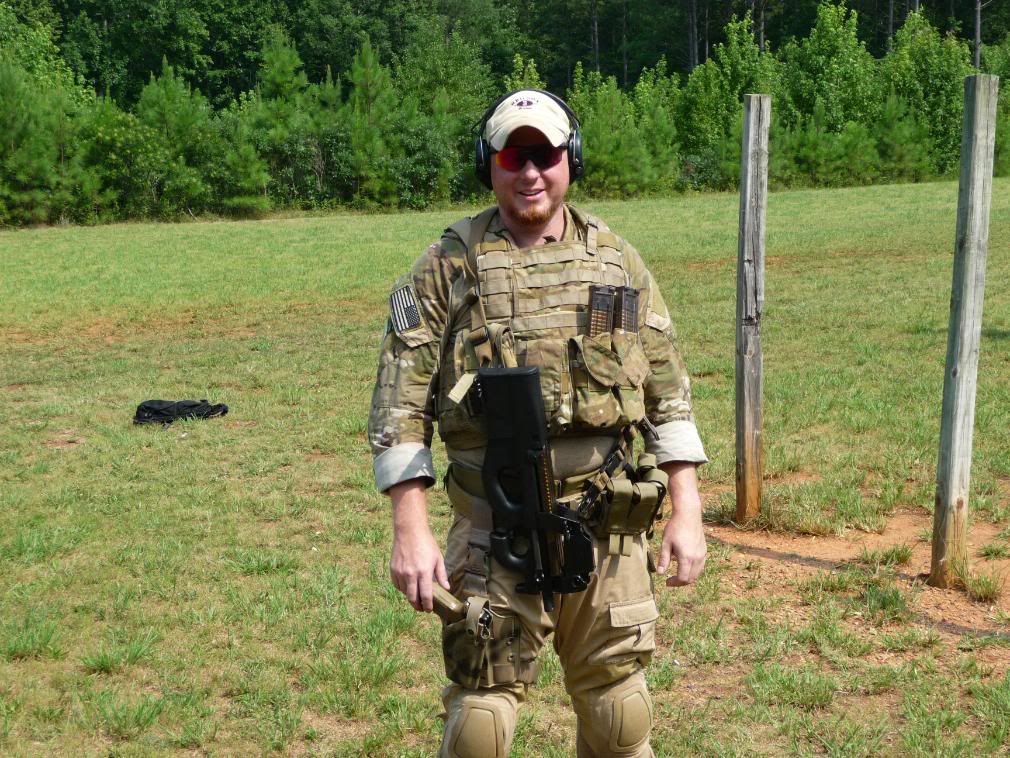 Sighting in at 50 yards....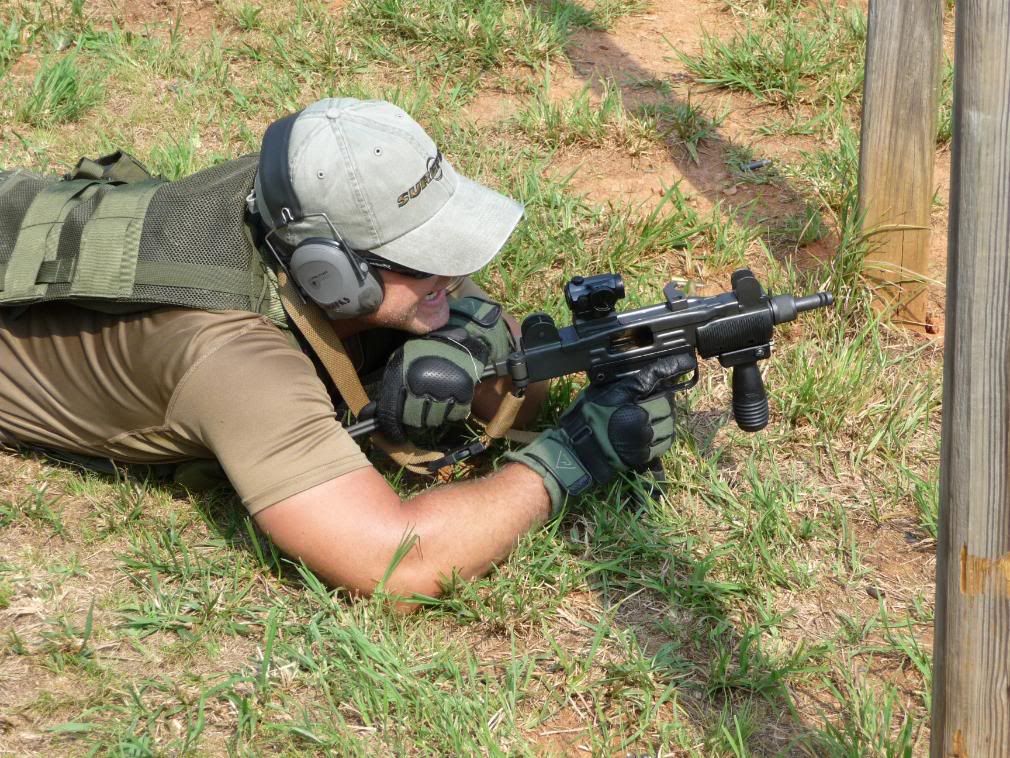 Walk back drill......