Discussion Starter
·
#1
·
Smarter Guys,
I am trying to ID a .50 caliber Dummy round - as you can see in the photographs the headstamp reads:
.50 INERT ME96
The only maker I know of with an "ME" is the German firm Metallwerk Elisenhütte G.m.b.H. - but these rounds do not look like similar products I was able to find produced by them.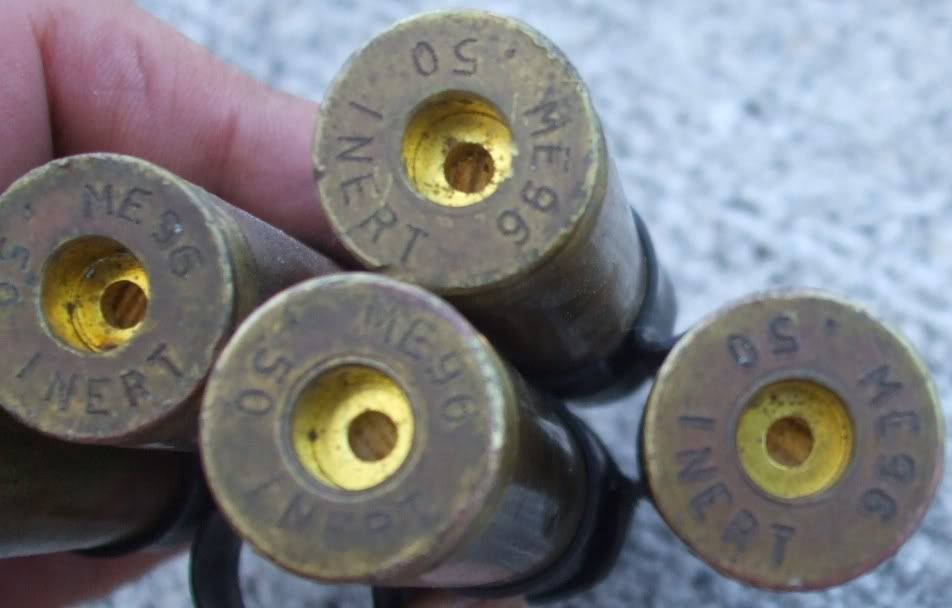 Another odd thing is the bluntness of the projectiles. Anyone know anything about these?
Semper Fidelis
Nick