Discussion Starter
·
#1
·
As everyone knows the three former FARC held American hostages were rescued back on July 2nd in Colombia. Well this past Friday evening the wife and I had the chance to meet them at my work since they attended a ceremony we were having. I tell you guys what it was great to see them back in the US again and be able to shake their hands. I just recently moved back from Colombia and for the last 2 years while I lived and worked there all I heard was how we were waiting for the right time to rescue them. Thank God they are back and to be able to talk to them and have them tell me their story was incredible.
Here is the leaflets that were air scattered over the jungle. I have a few of them and scanned two at the same time showing different sides of the same leaflet.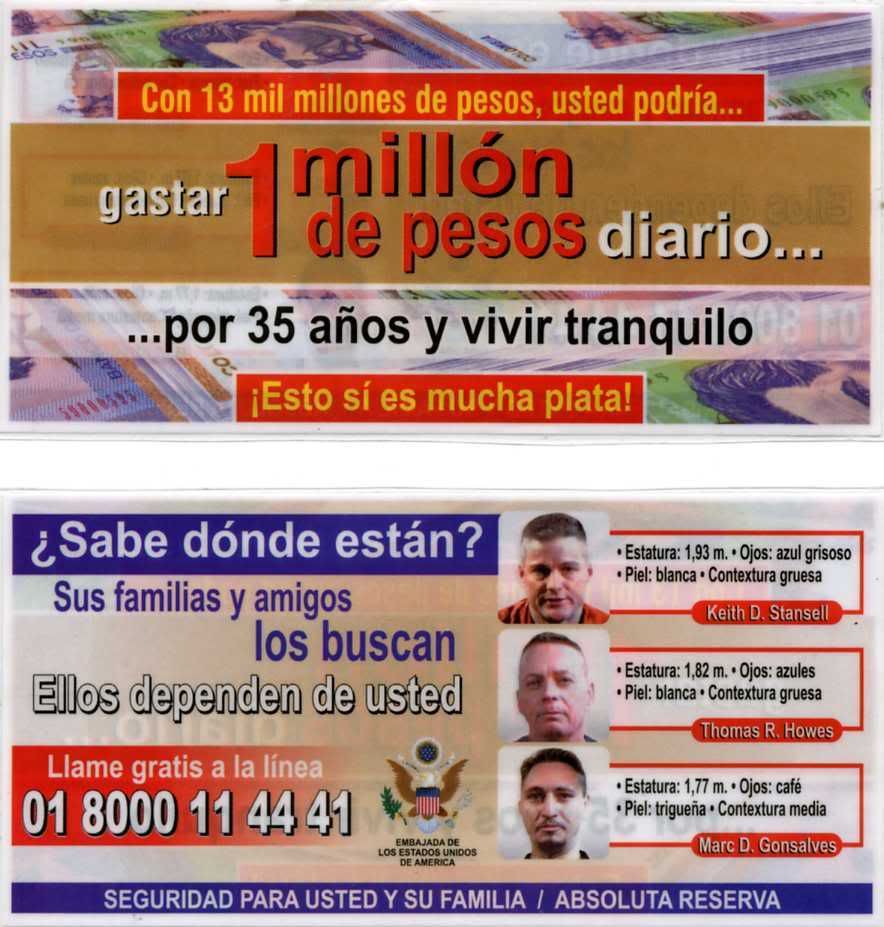 A picture of the wife and I with Marc Gonsalves, Keith Stansell and Thomas Howes. (the kid was with Mr. Howes)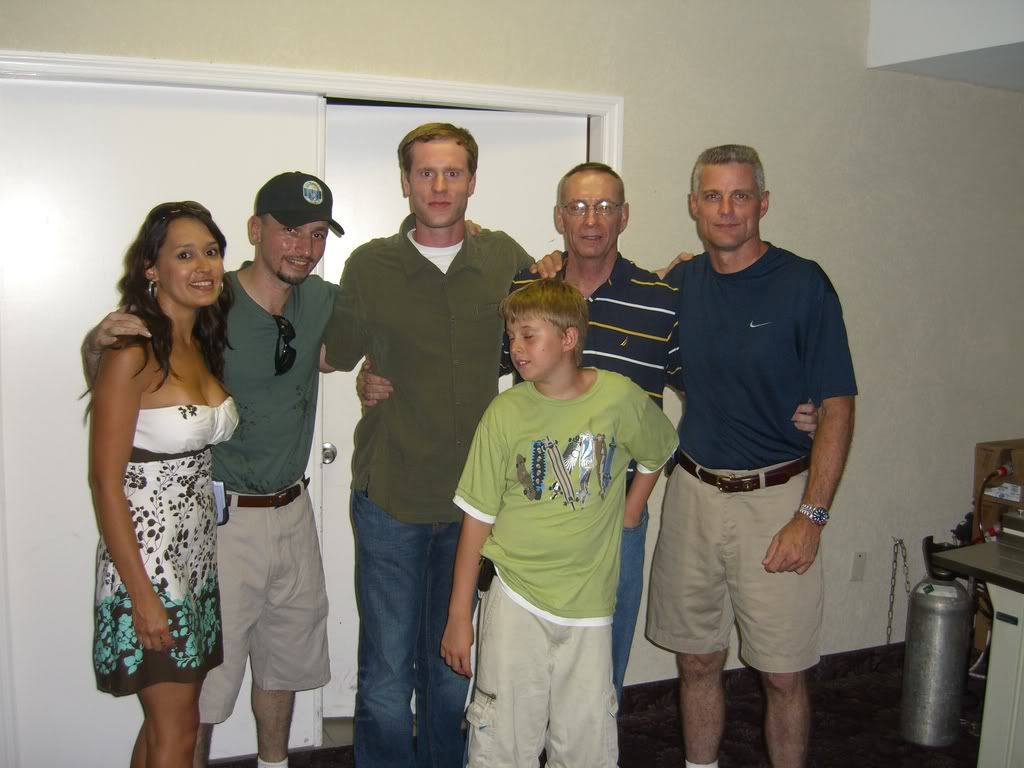 The wife with Keith Stansell
An overview of the their story.
http://www.foxnews.com/story/0,2933,375481,00.html