I posted this thread in the Bulgarian section several months ago. Since it's a Khyber Pass style rifle I thought I'd post it here too since some people might not have seen it in the Bulgarian section.
A lot of people seem to really want to install the red Russian laminated furniture on their AK's. The Russian stocks do look nice, but I've always been more partial to the blonde Romanian laminated pieces. After acquiring the upper and lower handguards from an AKforum member, I replaced the polymer handguards. The Romanian lower handguard required minimal hand fitting to get it to install. It was, however, slightly warped, and required a little elbow grease to get the front handguard flange to slide over it. I also had to gently tap the handguard flange retaining lever in place with a brass hammer. The upper handguard was a drop-in fit with no hand-fitting. I only had to install the tensioning spring from the parts box prior to installation.
For this conversion, I decided to use K-VAR's glossy plum pistol grip to go with the laminated stocks. The glossy pistol grip is a slightly darker shade of plum than the matte pieces, and can be mistaken for black indoors.
Of course, the rifle's original polymer folding stock was replaced with a Bulgarian triangle stock.
The rifle is 922(r) compliant in this configuration using US-made floorplates and followers on the magazines.
All in all, I think I like the laminated handguards the best. I'll keep the black polymer stocks handy for times when the rifle may suffer some rough handling, but other than that I'm liking the "oooh's and aaaah's" I get when I show off this rifle with the laminated grips. The leather sling just seemed to complete the picture.
NOTE: Since this thread was originally posted I've installed a set of Polish laminated handguards and a K-VAR US-made muzzle brake. The fancy blonde Romanian handguards have been moved to my safe queen.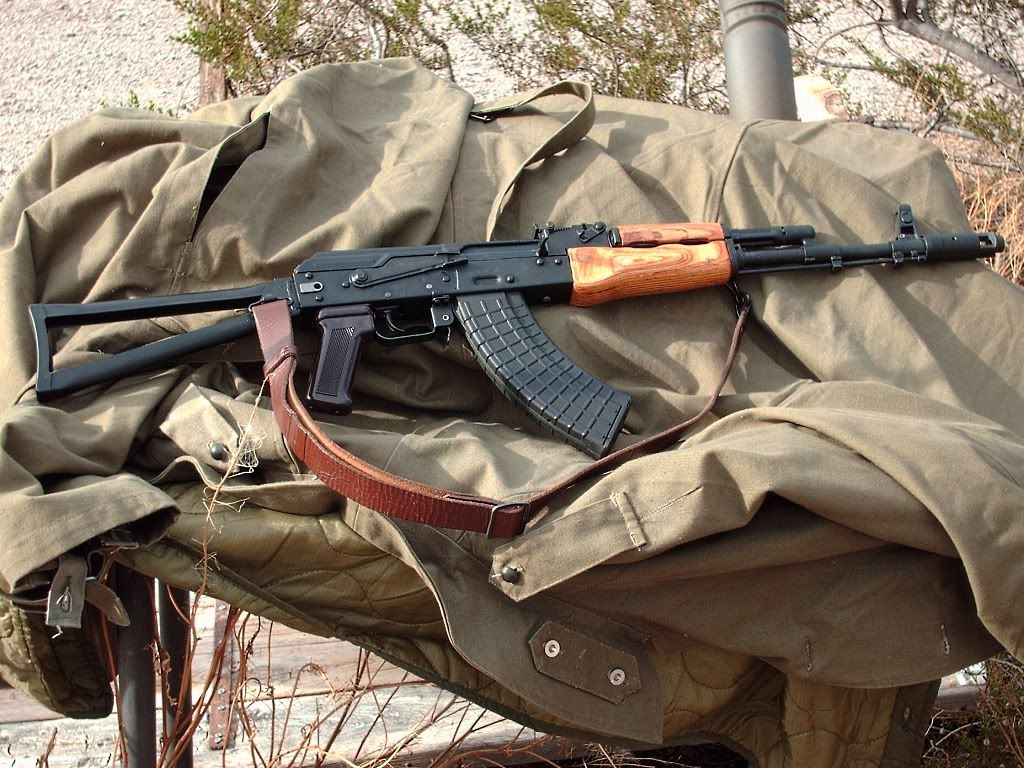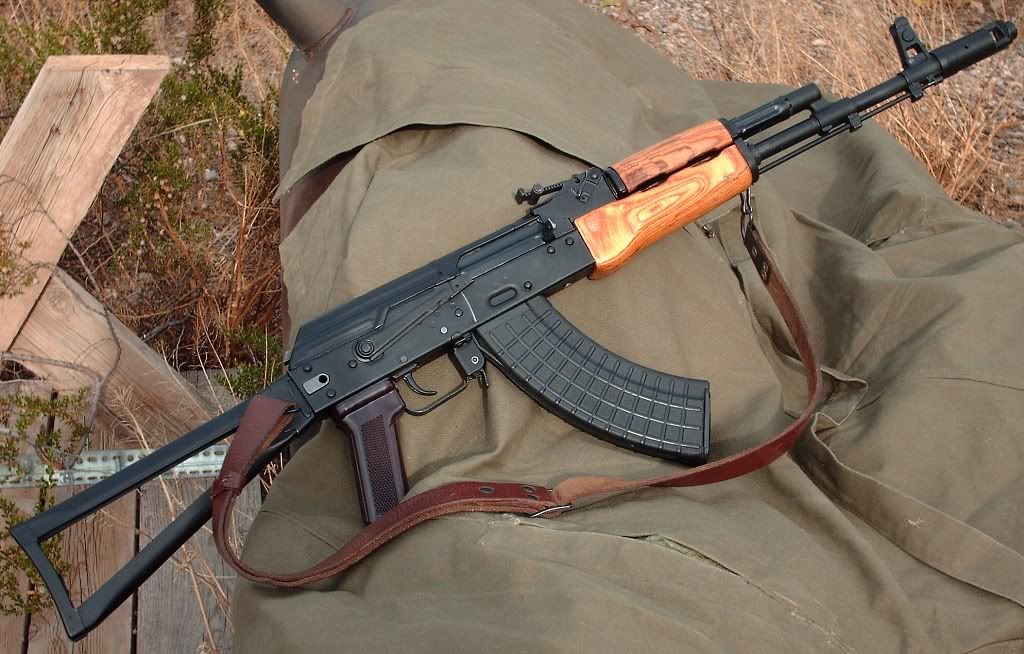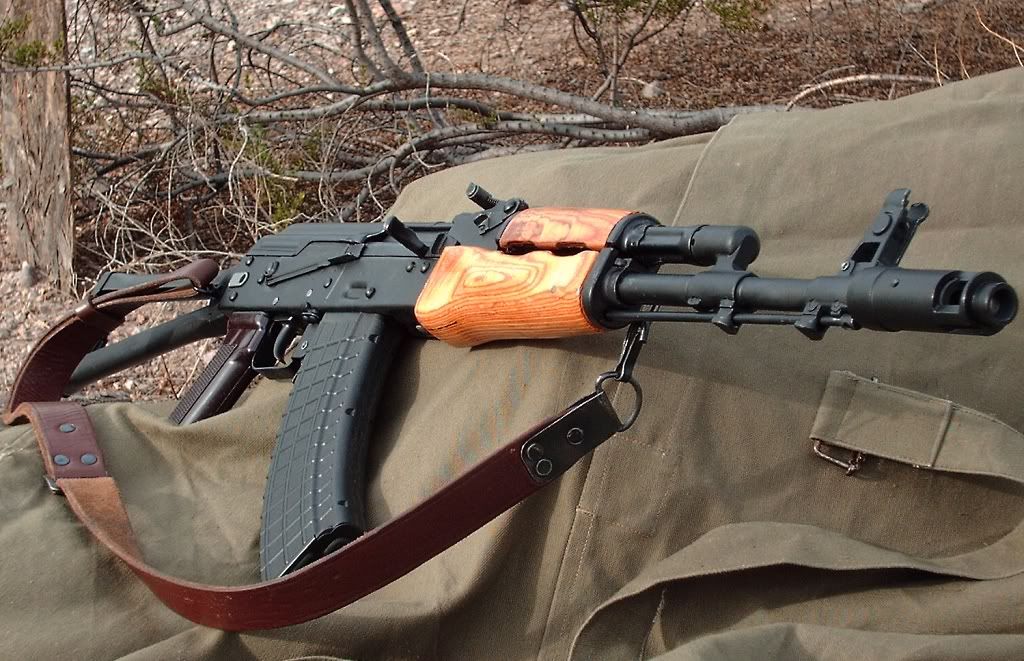 ___________________________________________